Dino and Jenn's sweet intimate wedding on the beach in Corolla surrounded by family and friends last week was truly an evening full of JOY! These two were just smiling from ear to ear as they made eye contact as she came over the dunes to walk to him during the ceremony. I am so happy for them, and honored to have captured these precious memories for them to have forever.
Here are a few of my favorites from their day!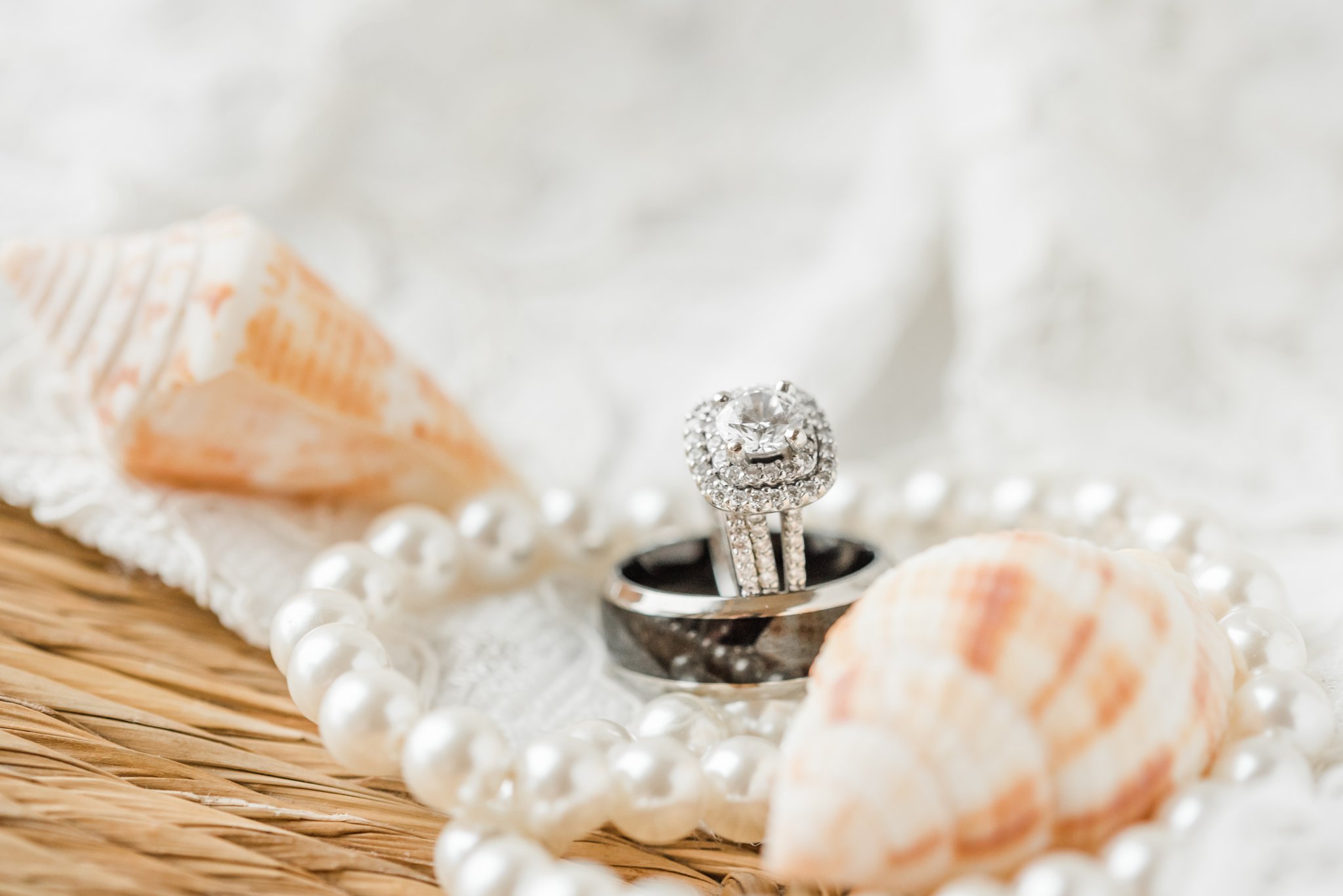 How sweet are Capriana's little shoes? LOVE the Rose Gold.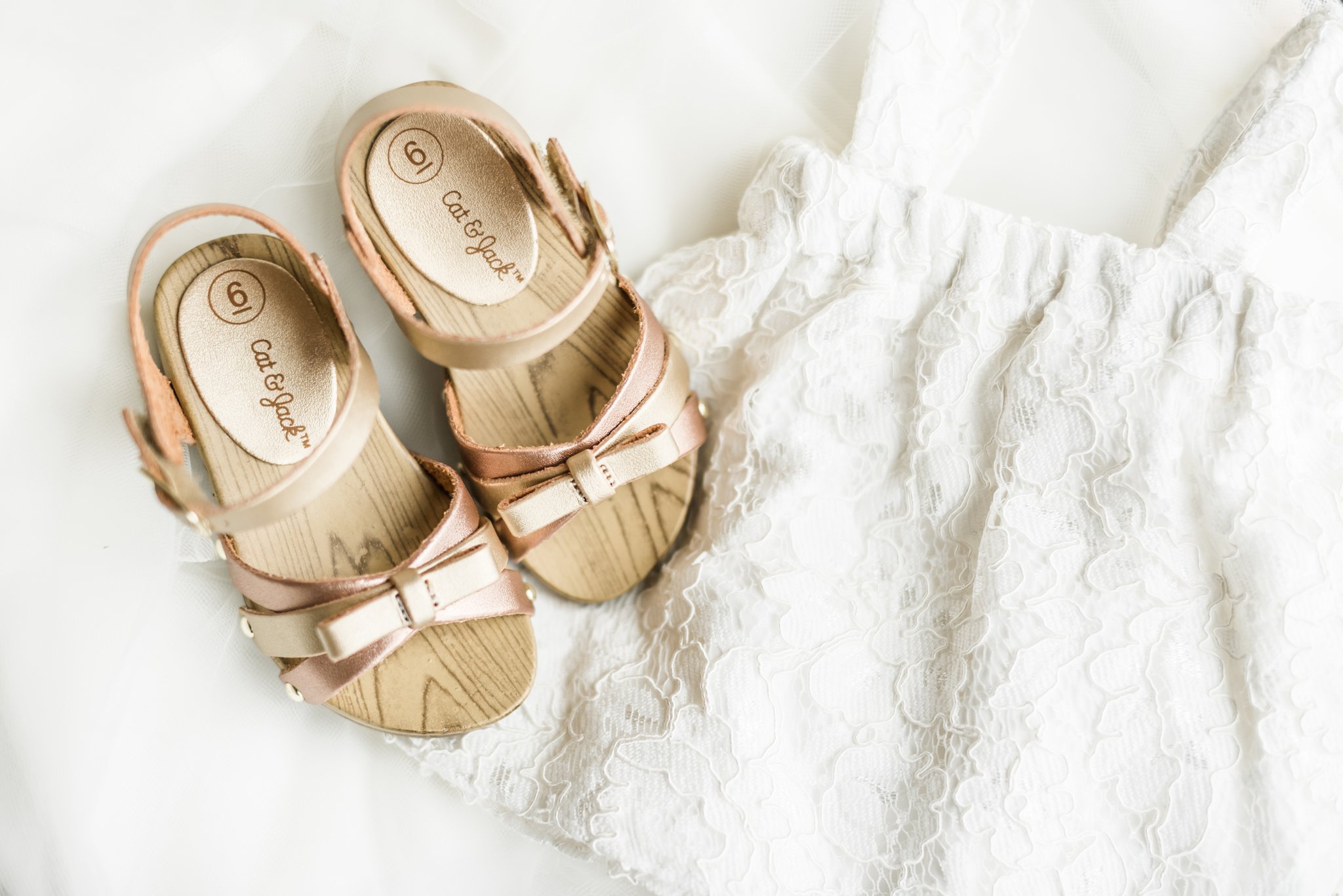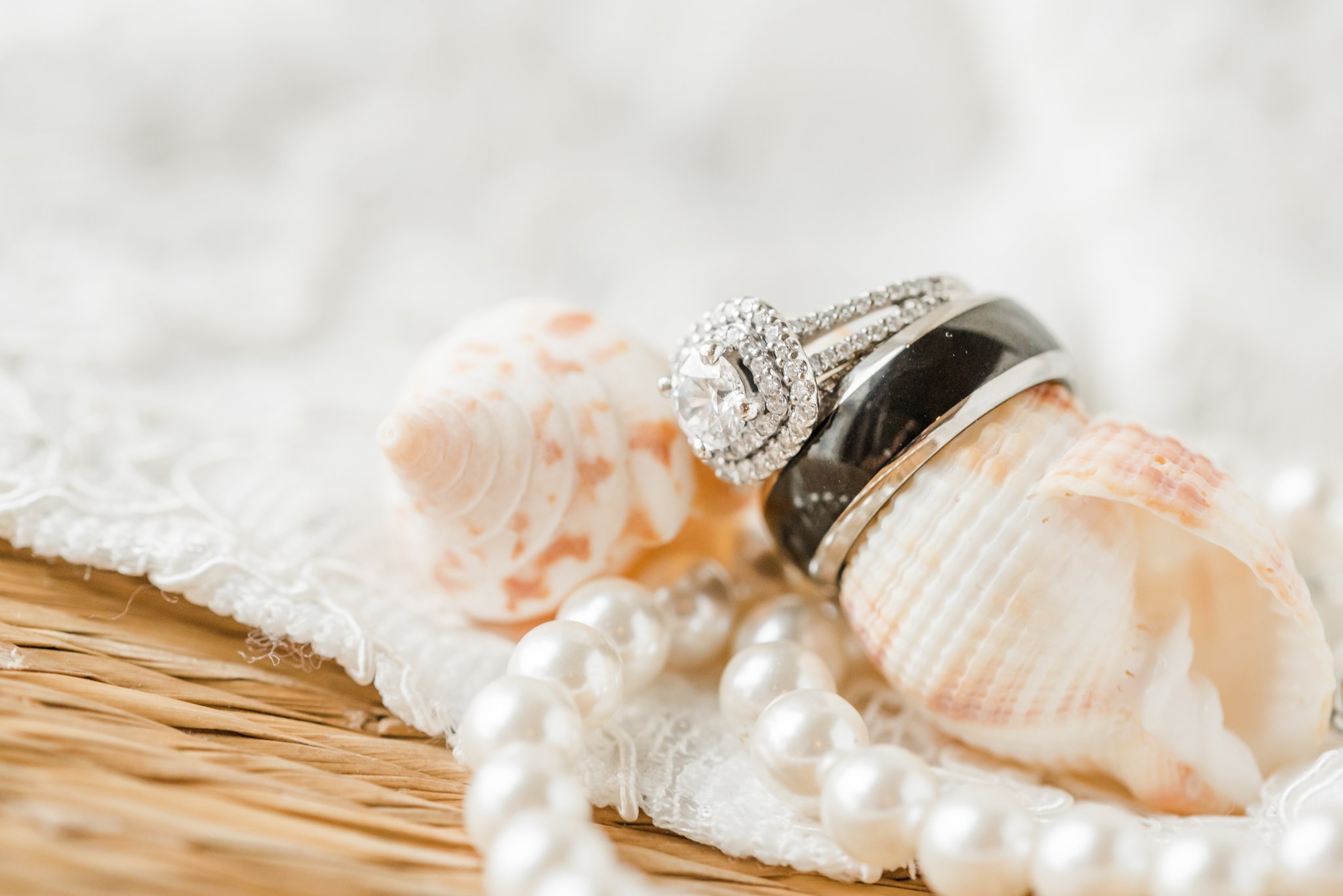 Jenn made her little hair piece from fabric from her dress. So pretty!!!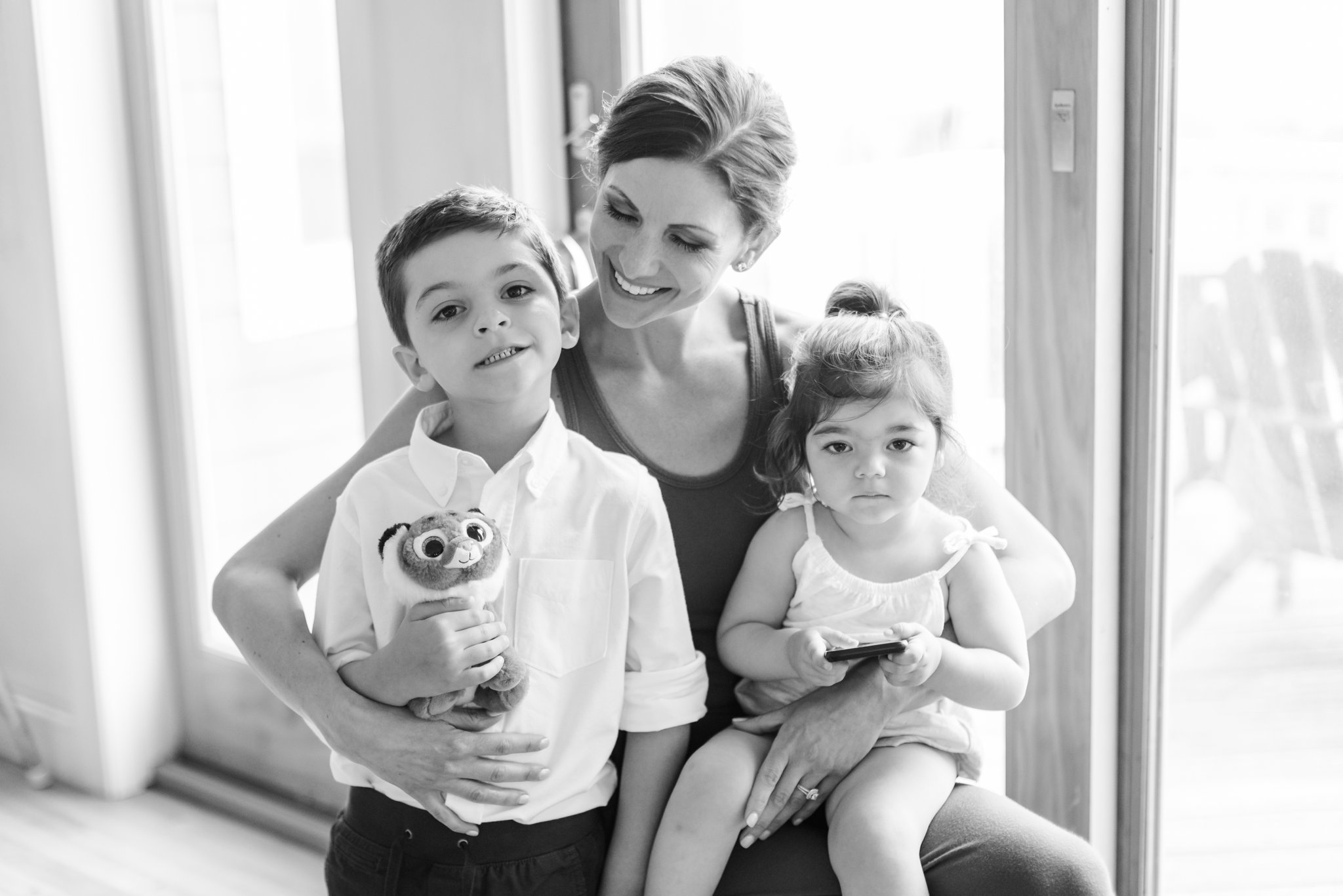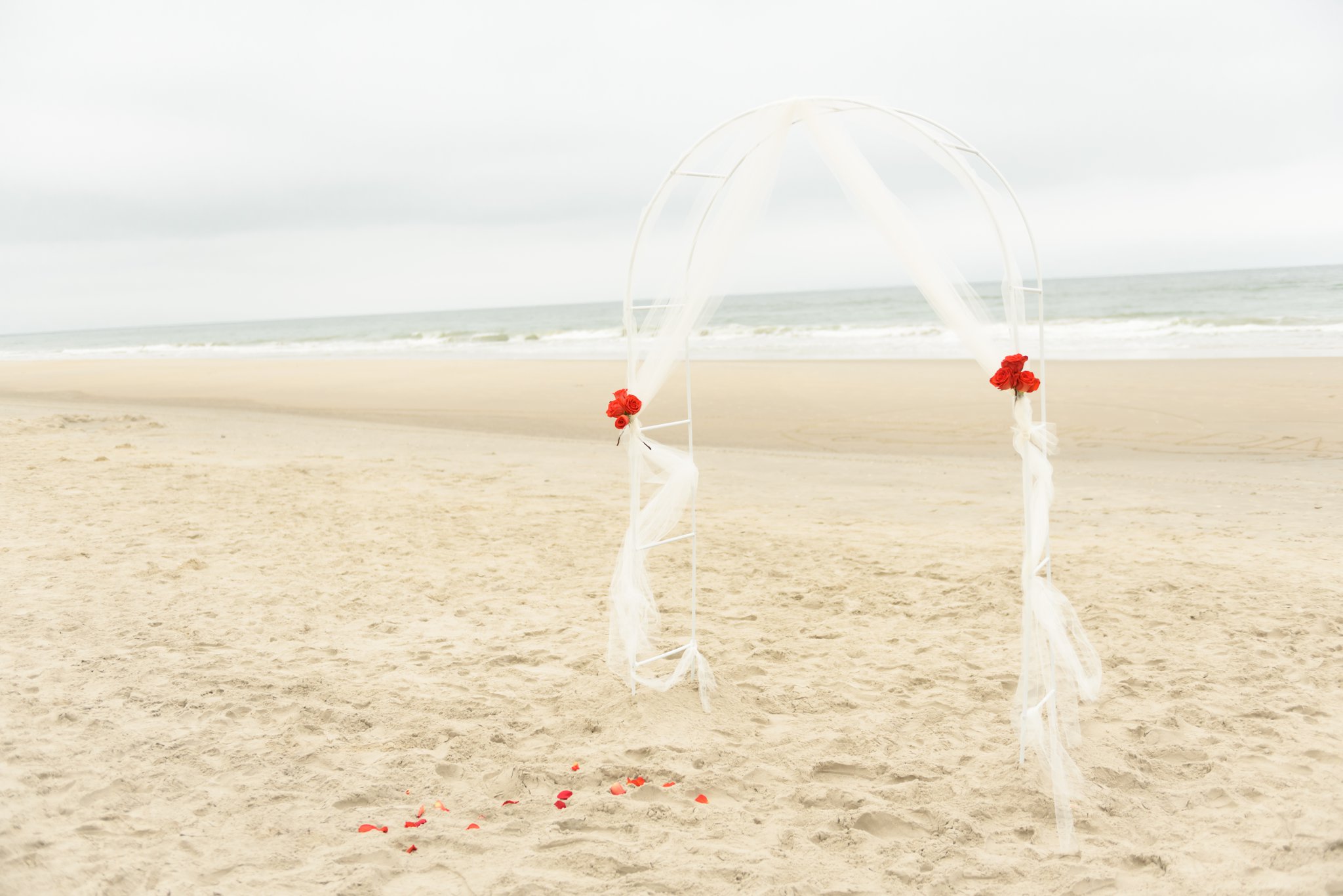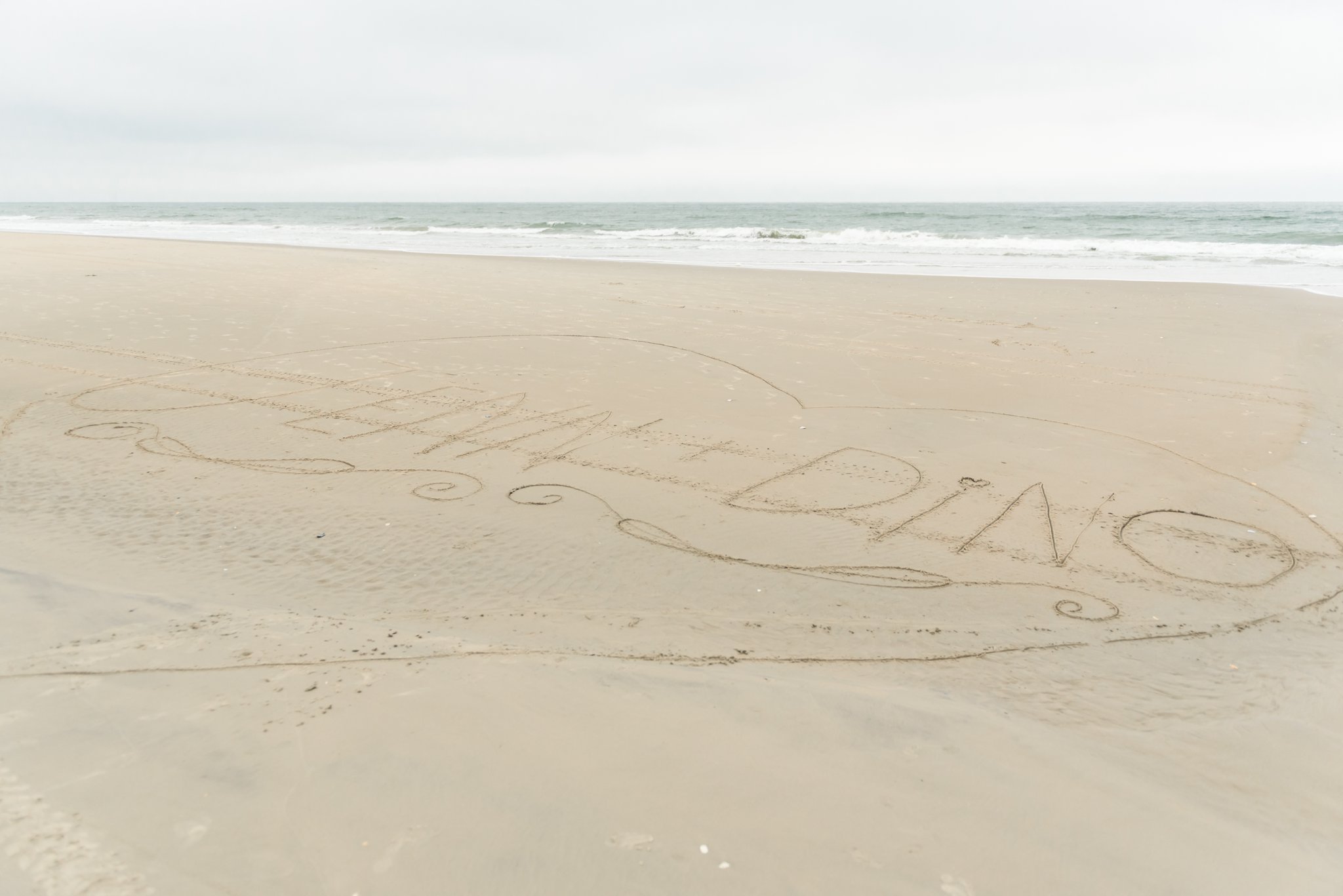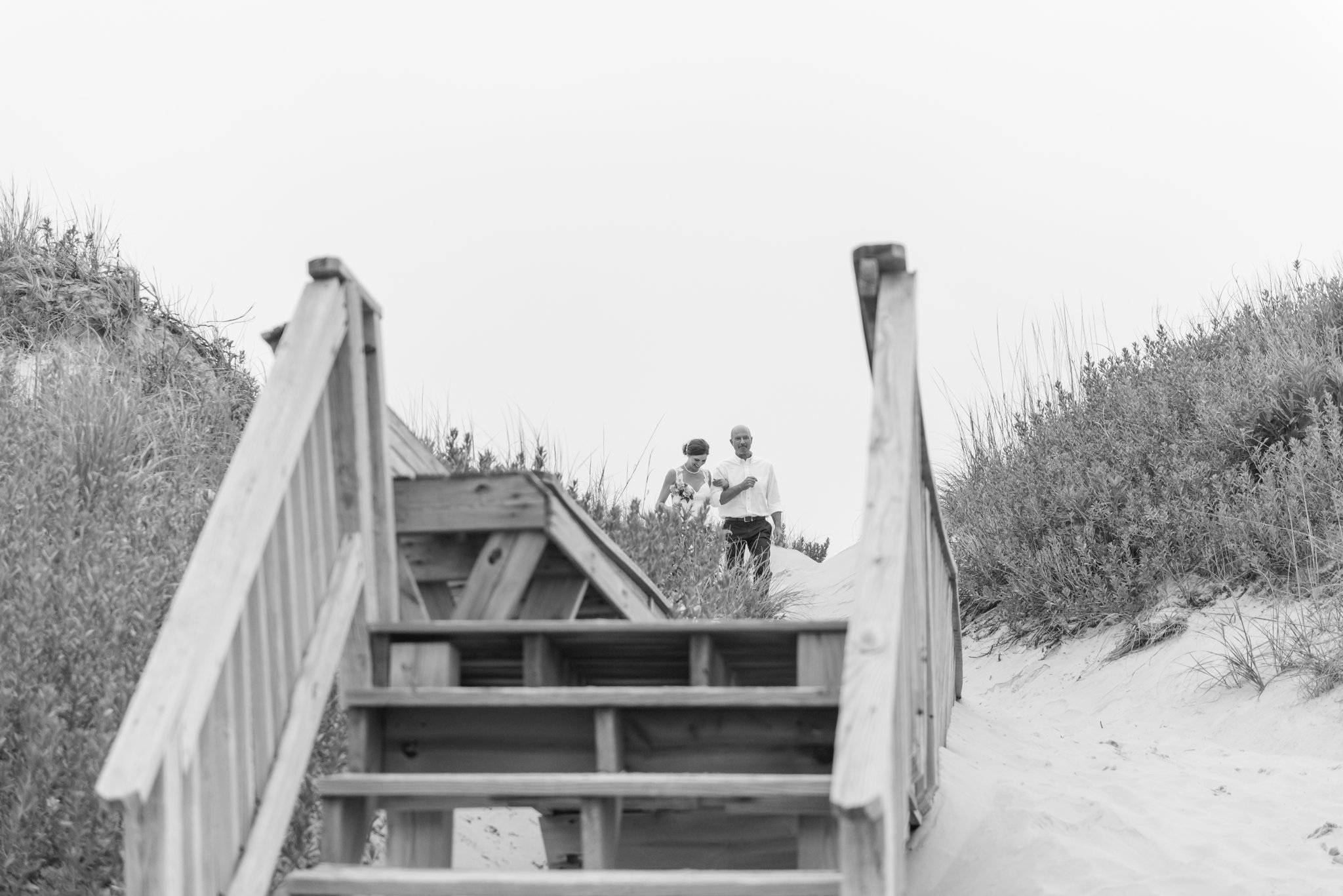 I loved that Jenn and her dad decided to run down the dunes to Dino... and his face when he saw them was just priceless!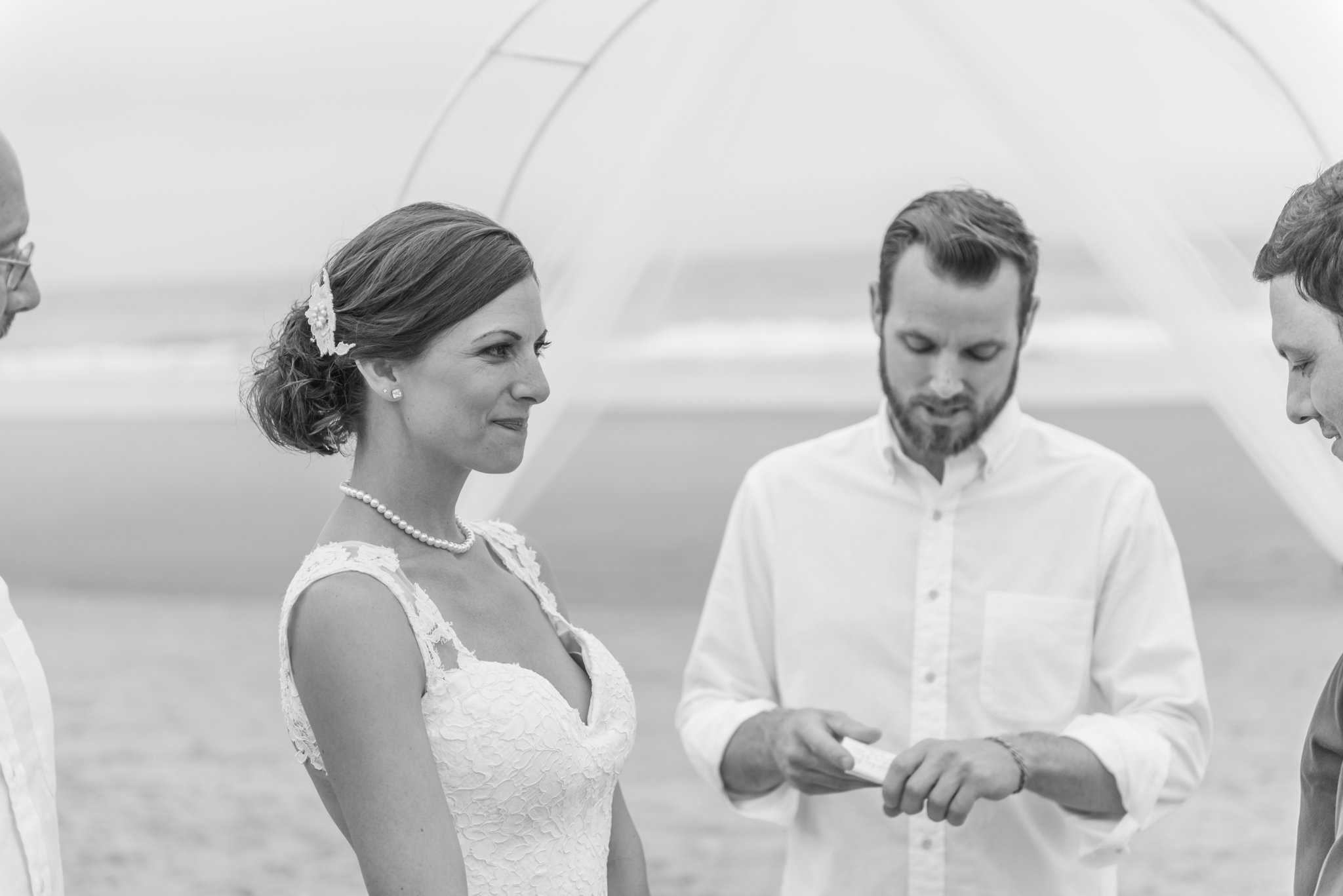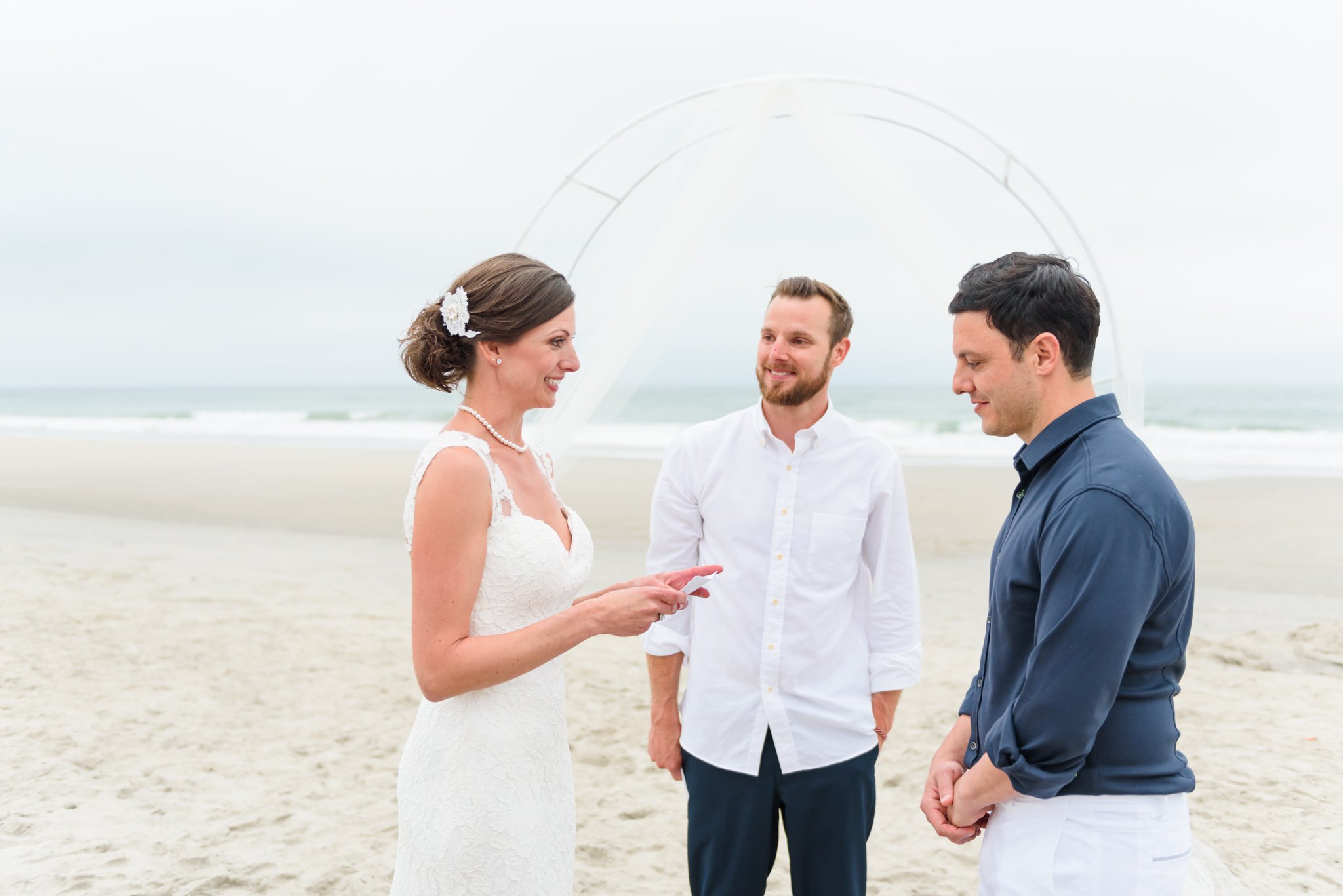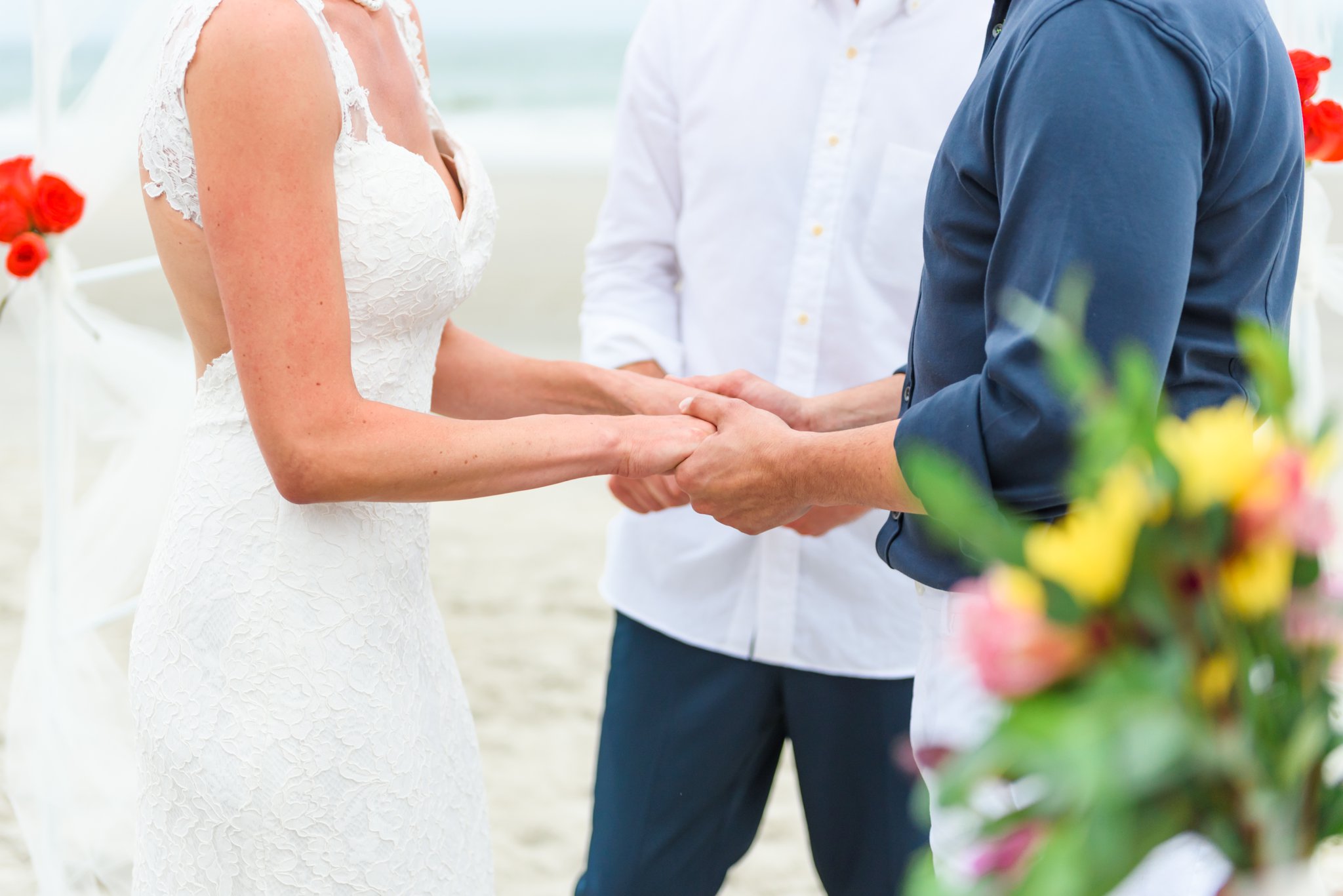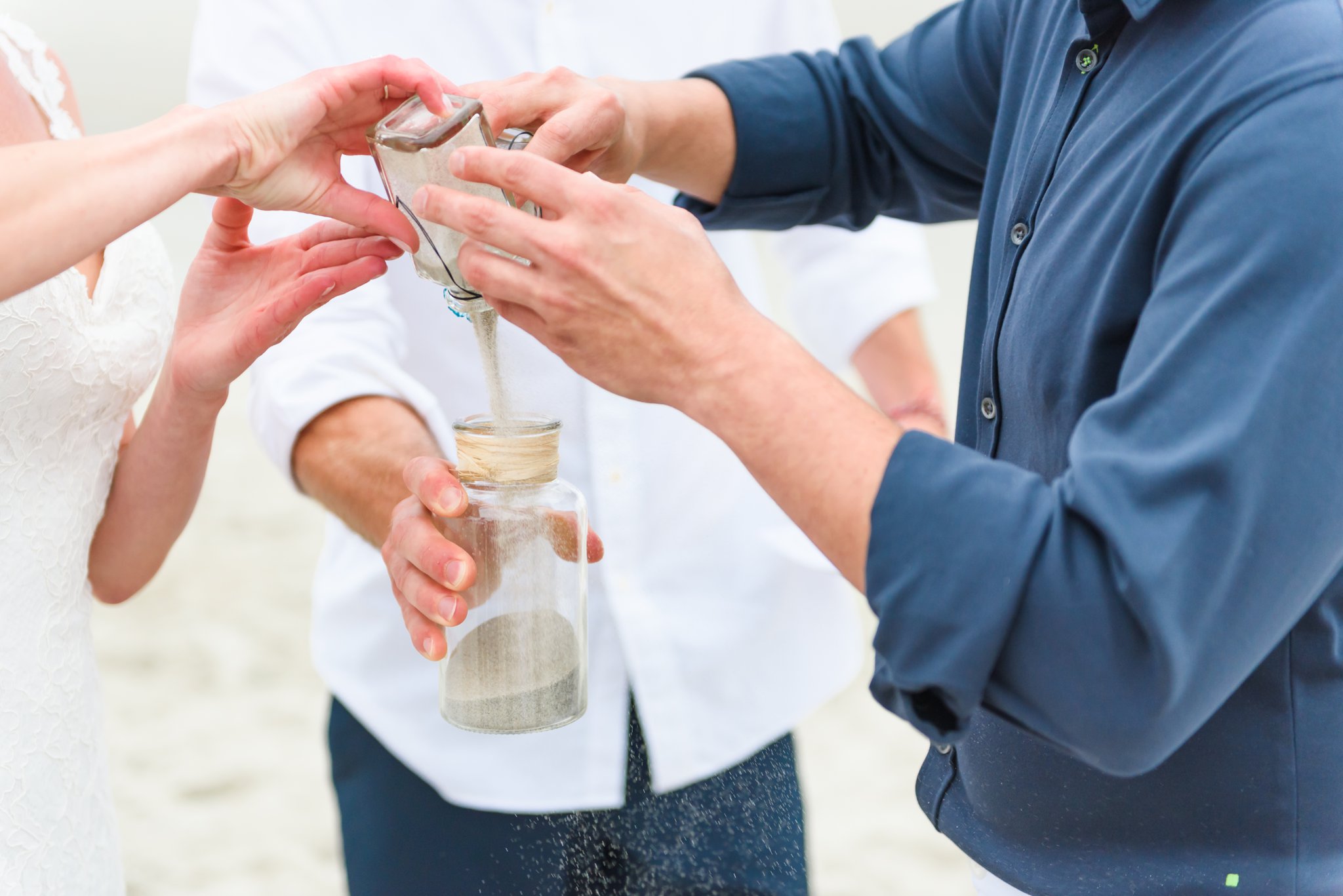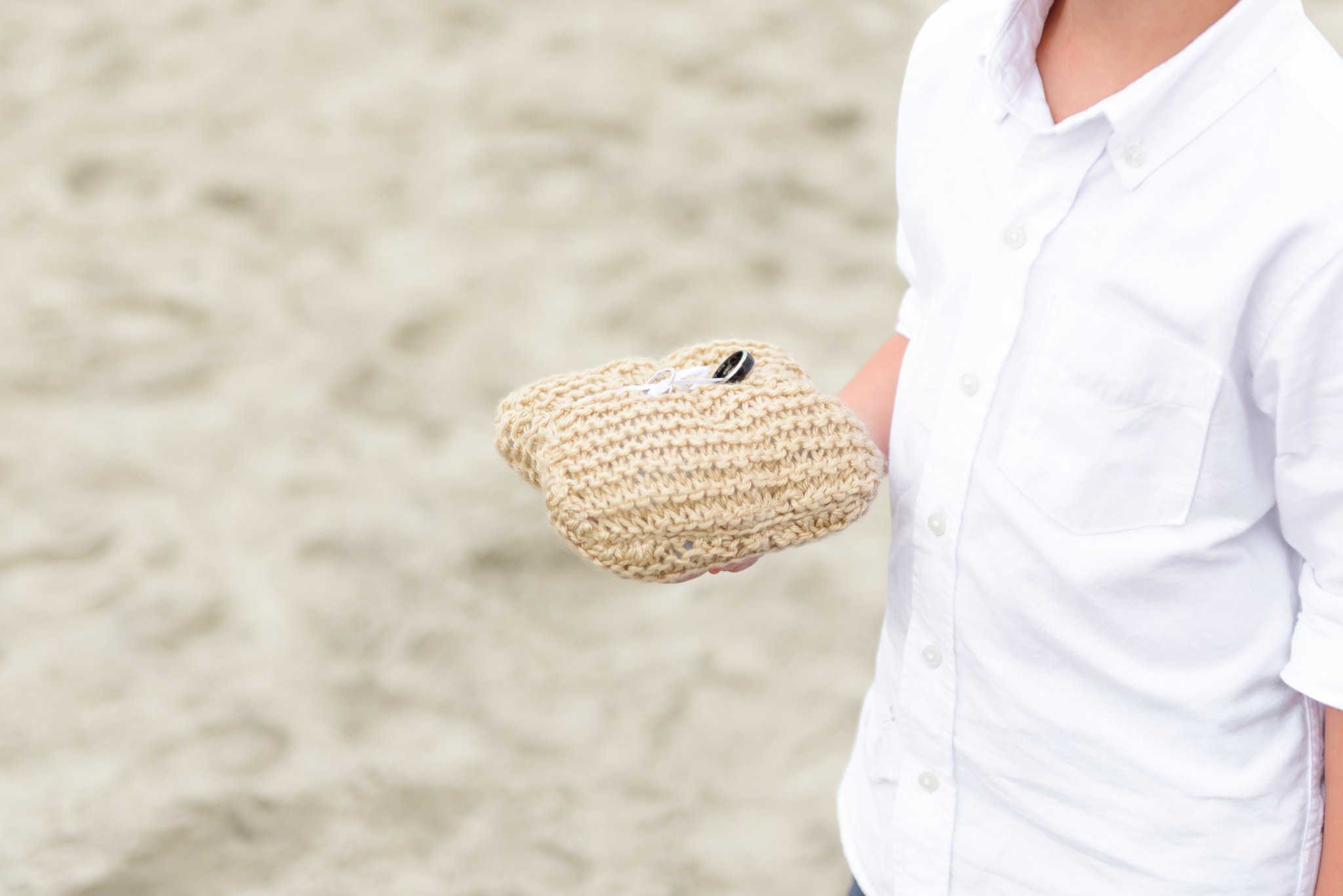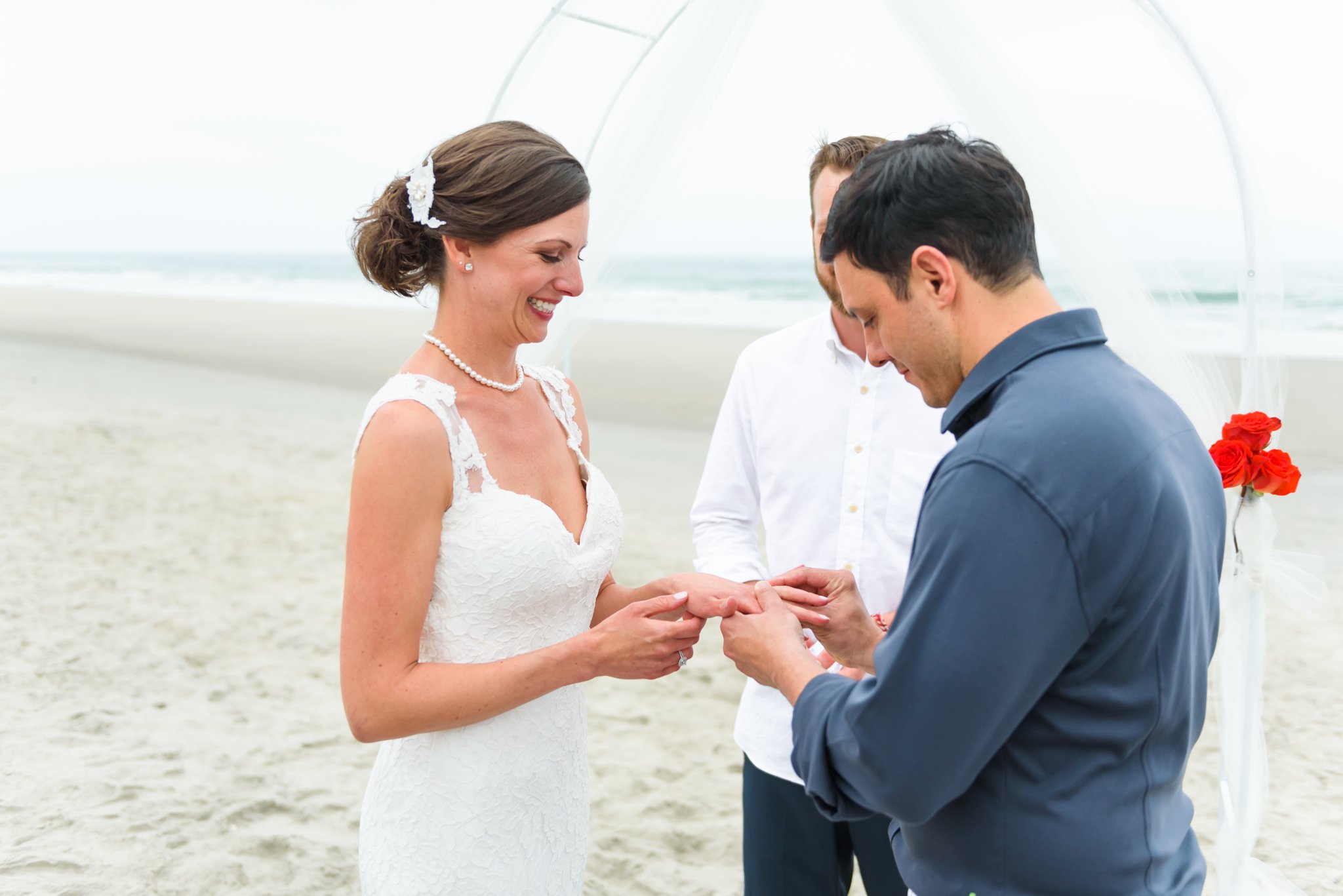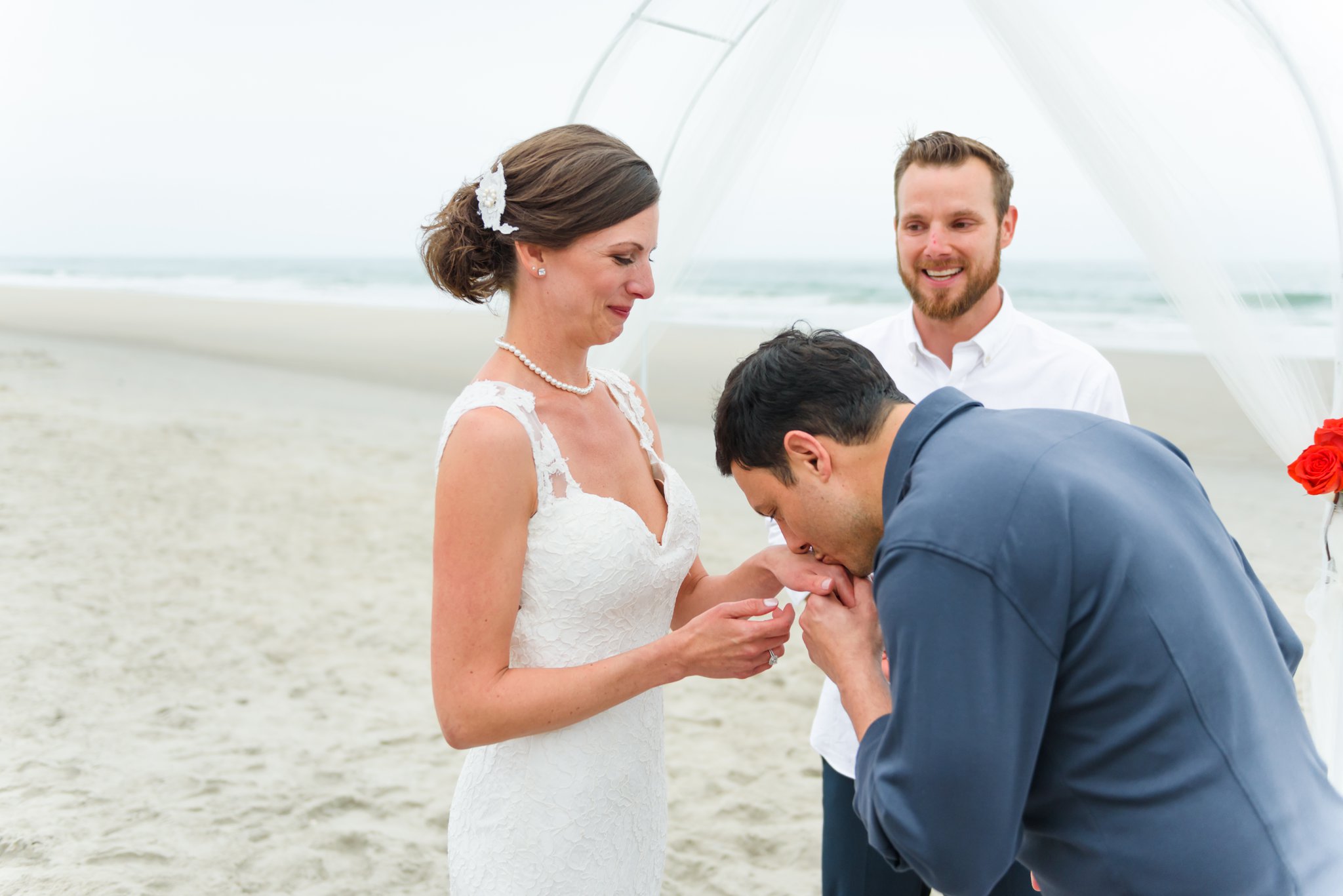 Such a gentleman! I loved Dino kissed Jenn's hand after he put the ring on her finger.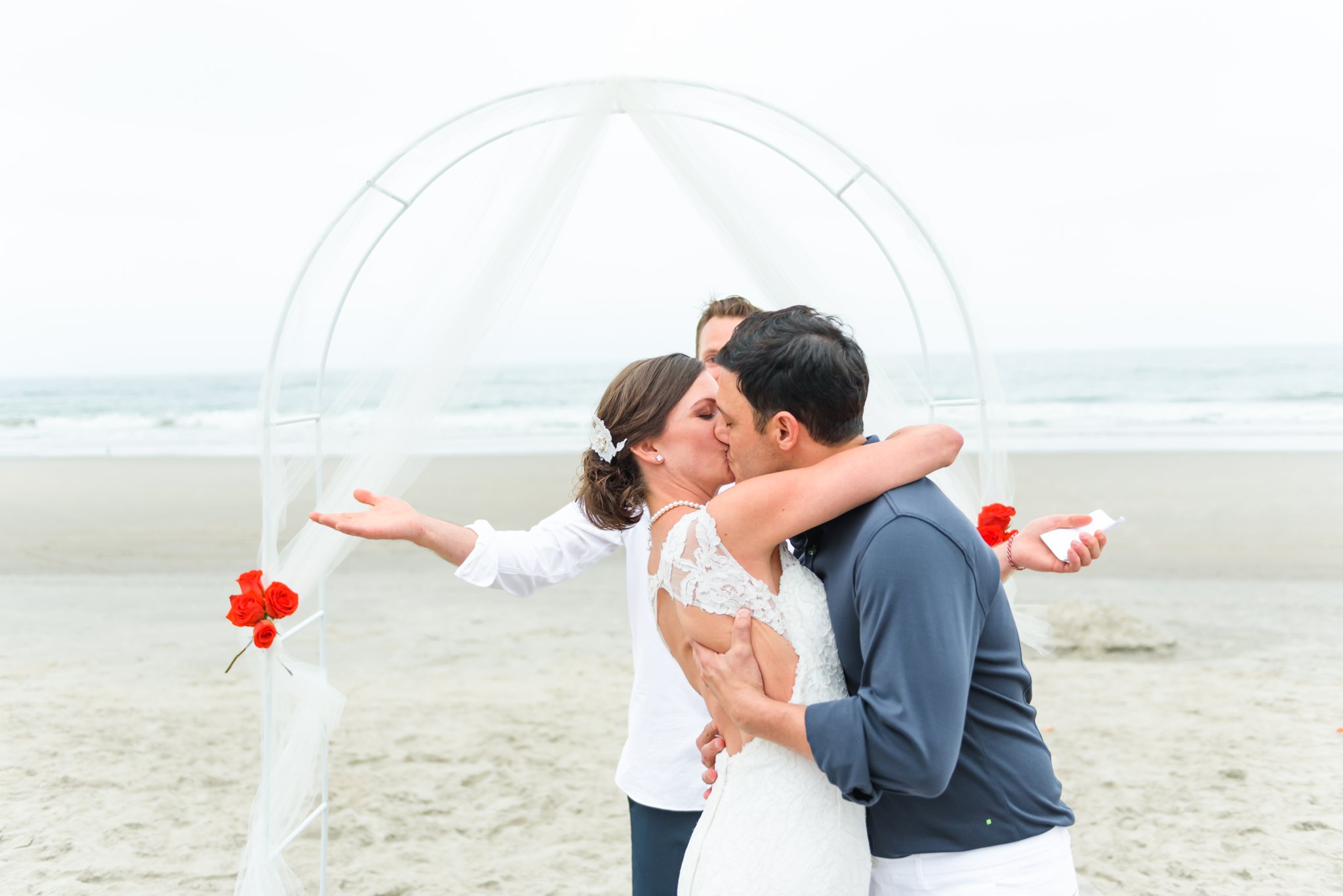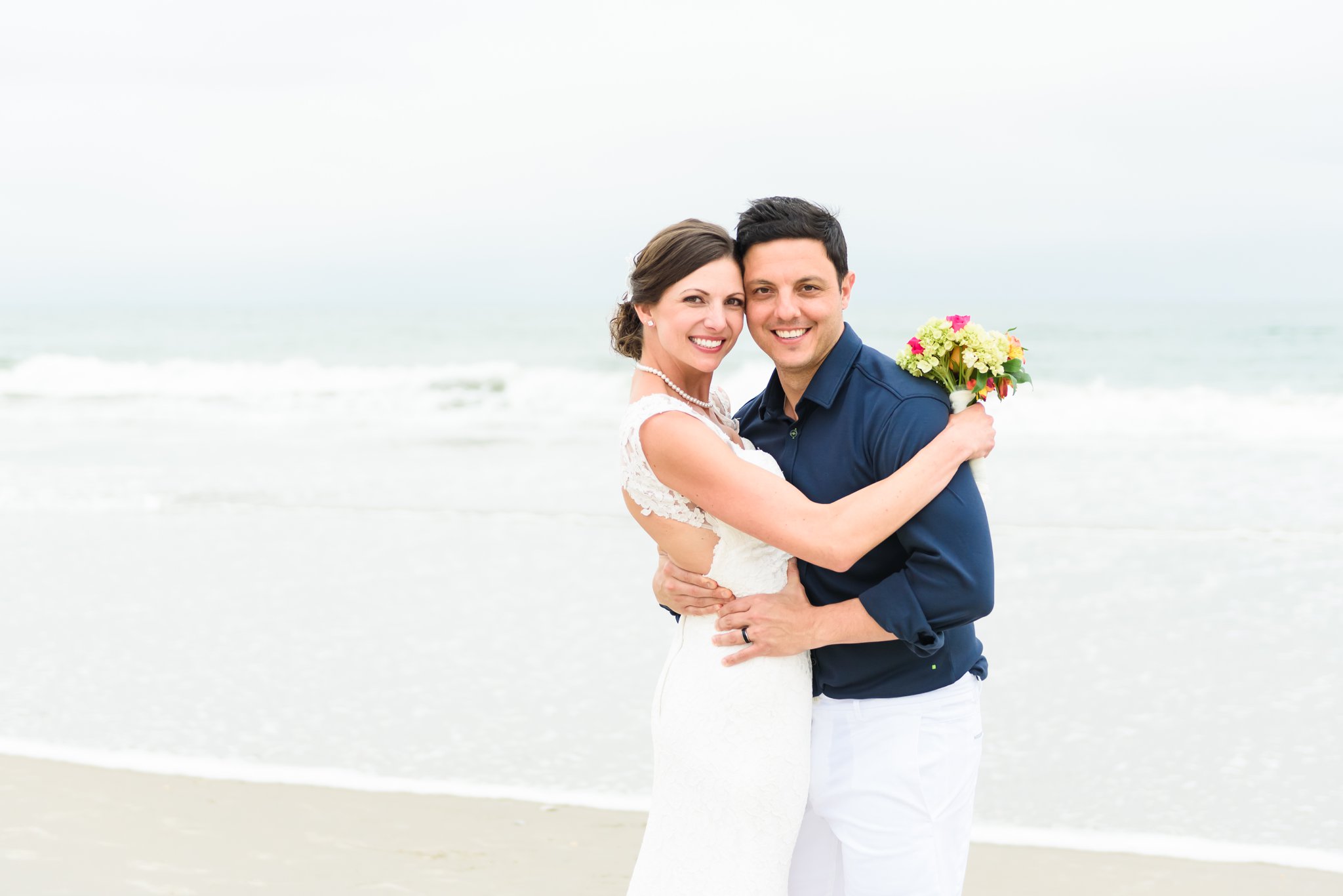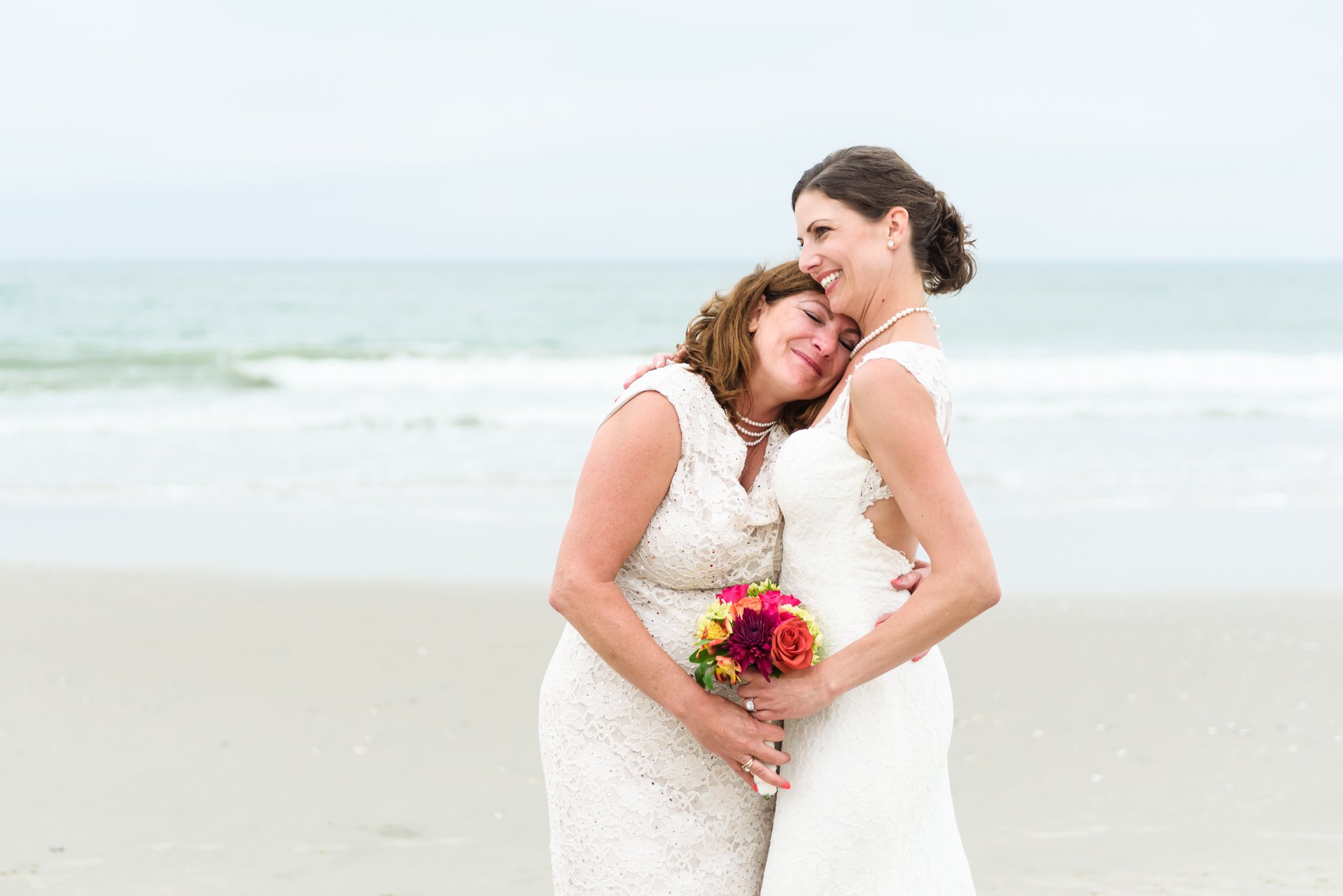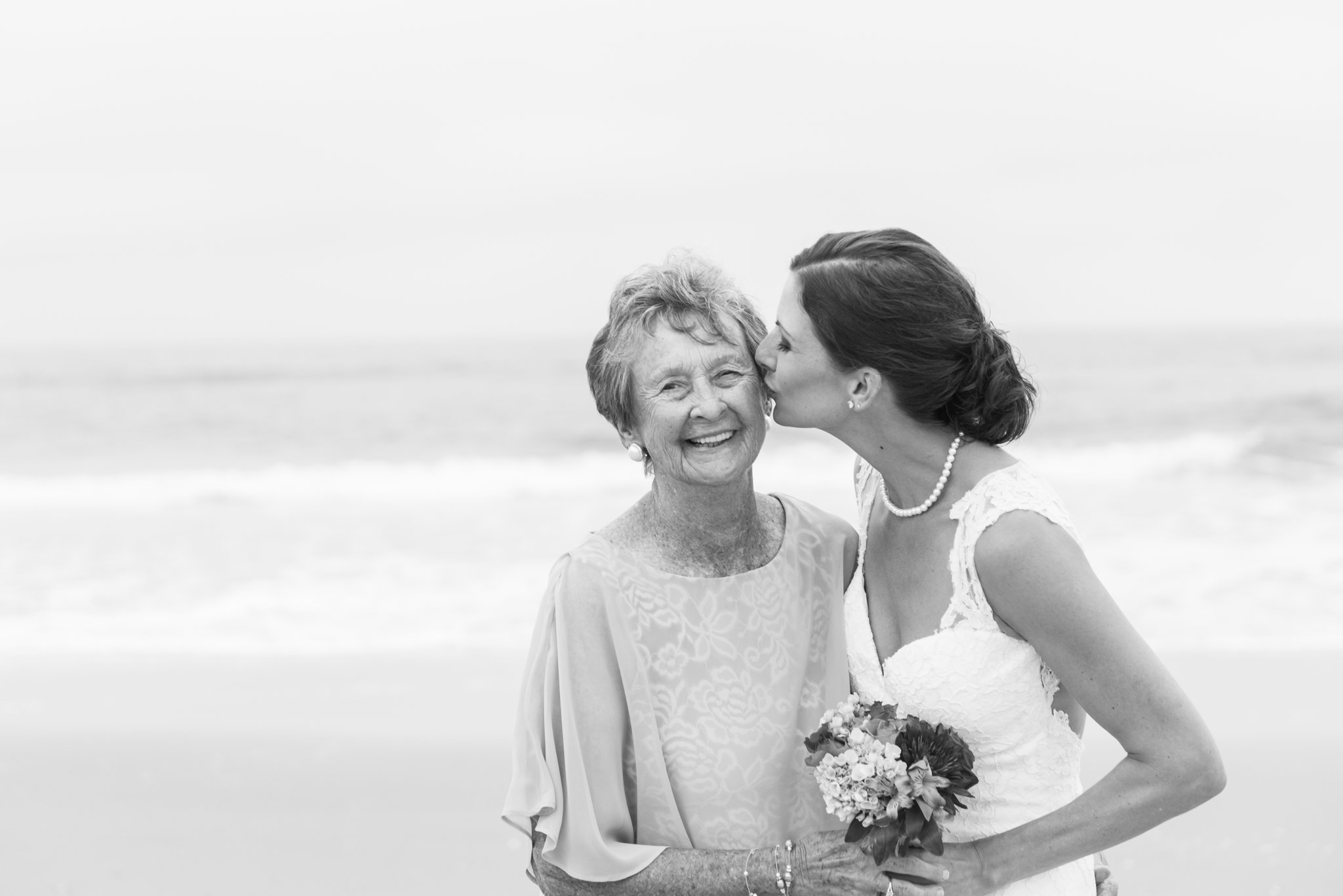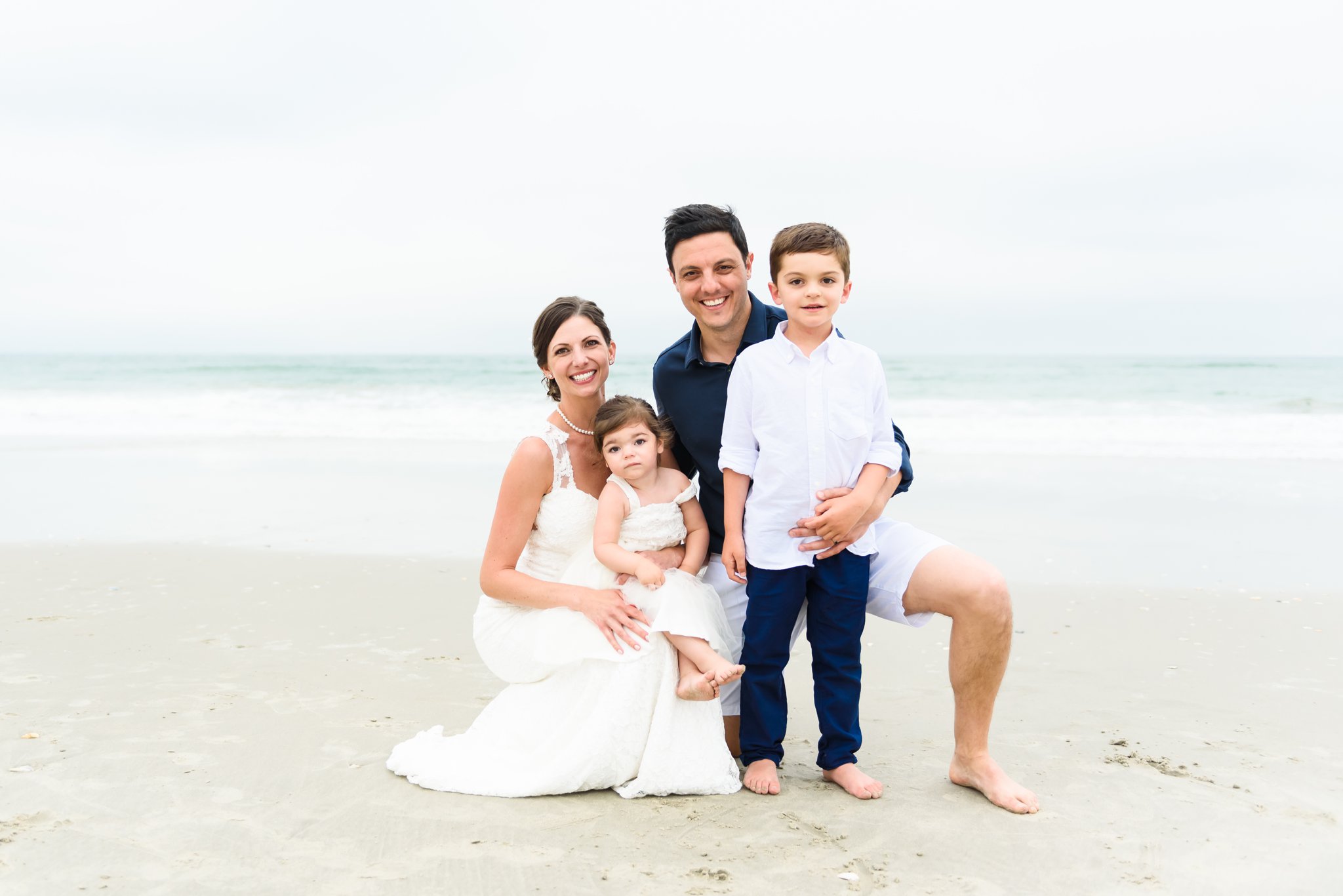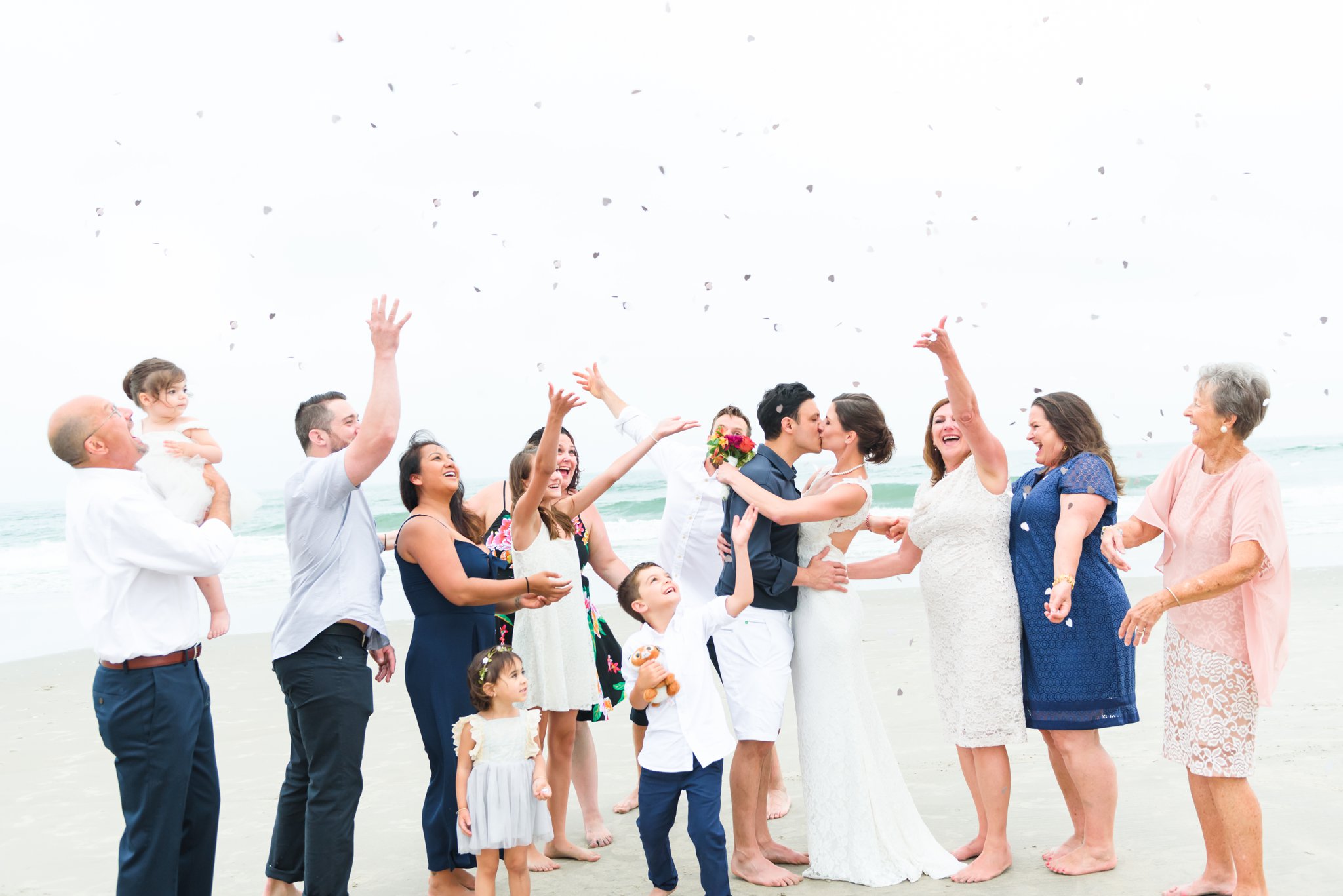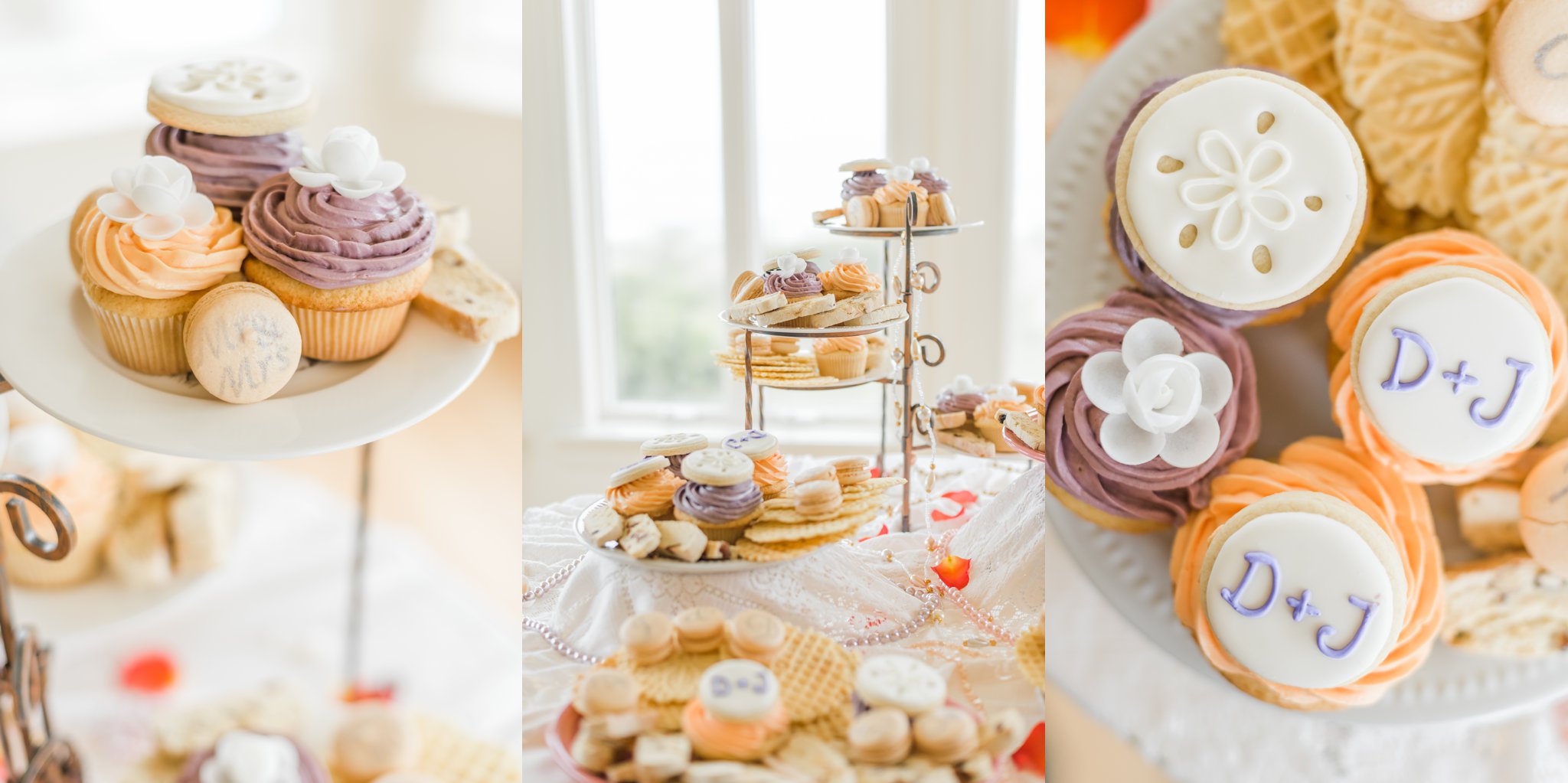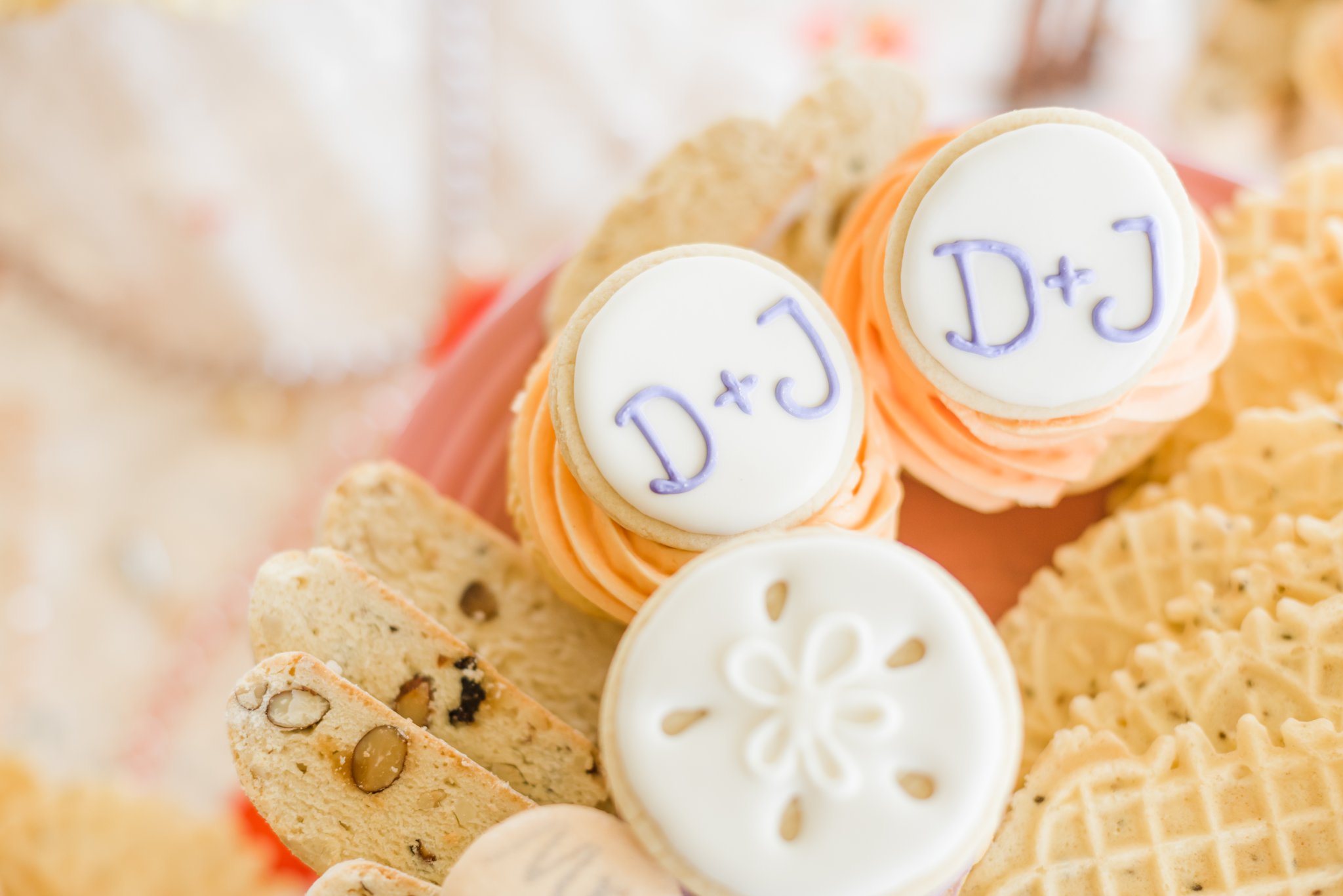 They had such a sweet dinner after their ceremony. The desserts consisted of sand dollar cookies, homemade cupcakes by Jenn's niece, and my favorite cookies.... Macarons!!!