To end our 2017 Wedding Season we had the most unique wedding we have ever had the opportunity to be apart of! Our sweet couple, Britni and Phil, had their first date at the Military Aviation Museum. It was the perfect place to come back to, and say their " I Do's. " Phil used to work there, and the place shared so much history and memories for them. The " Wild Cargo " plane specifically was one of their favorites!
I was just in LOVE with Britni's beautiful details! Her custom made Tanzanite engagement ring was absolutely stunning! She had lots of little blush details mixed in with the aviation theme. So custom and unique just for them! Her blush gown from Here and Now Bridal completely made Britni look like a princess on her wedding day!
The day met us with temps in the mid 20's and a pretty intense windchill as well. We stayed inside for most of the pictures, but the couple ventured outside for a few very fast portraits wrapped in a blanket. They danced the night away with friends and family! So much joy and laughter filled the room as everyone had a great time partying with the band, The Dundies!
The " Wild Cargo " plane is their favorite one, and the one they had all of their Engagement Session photos with! We were so happy it could also be used for their wedding day photos for them!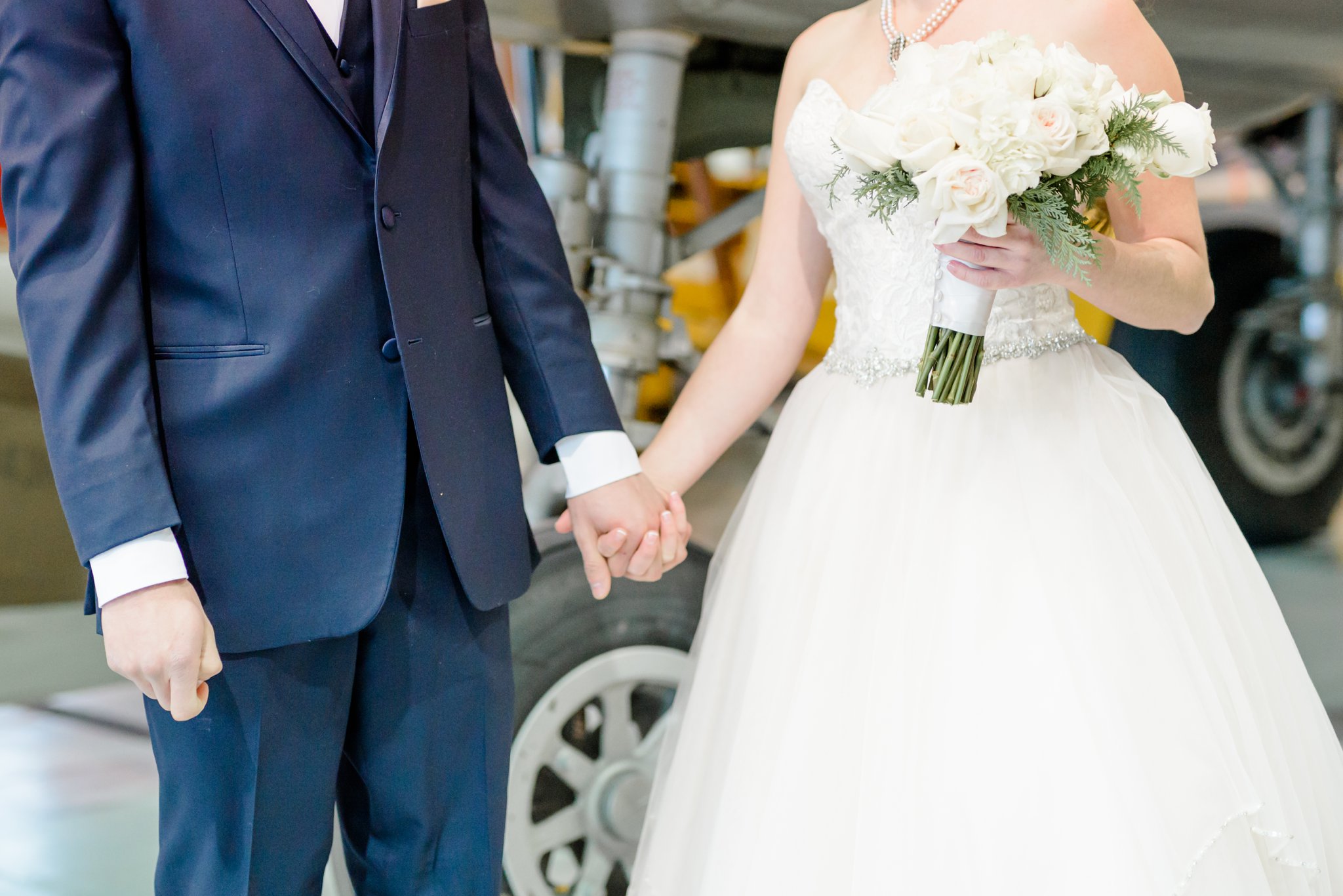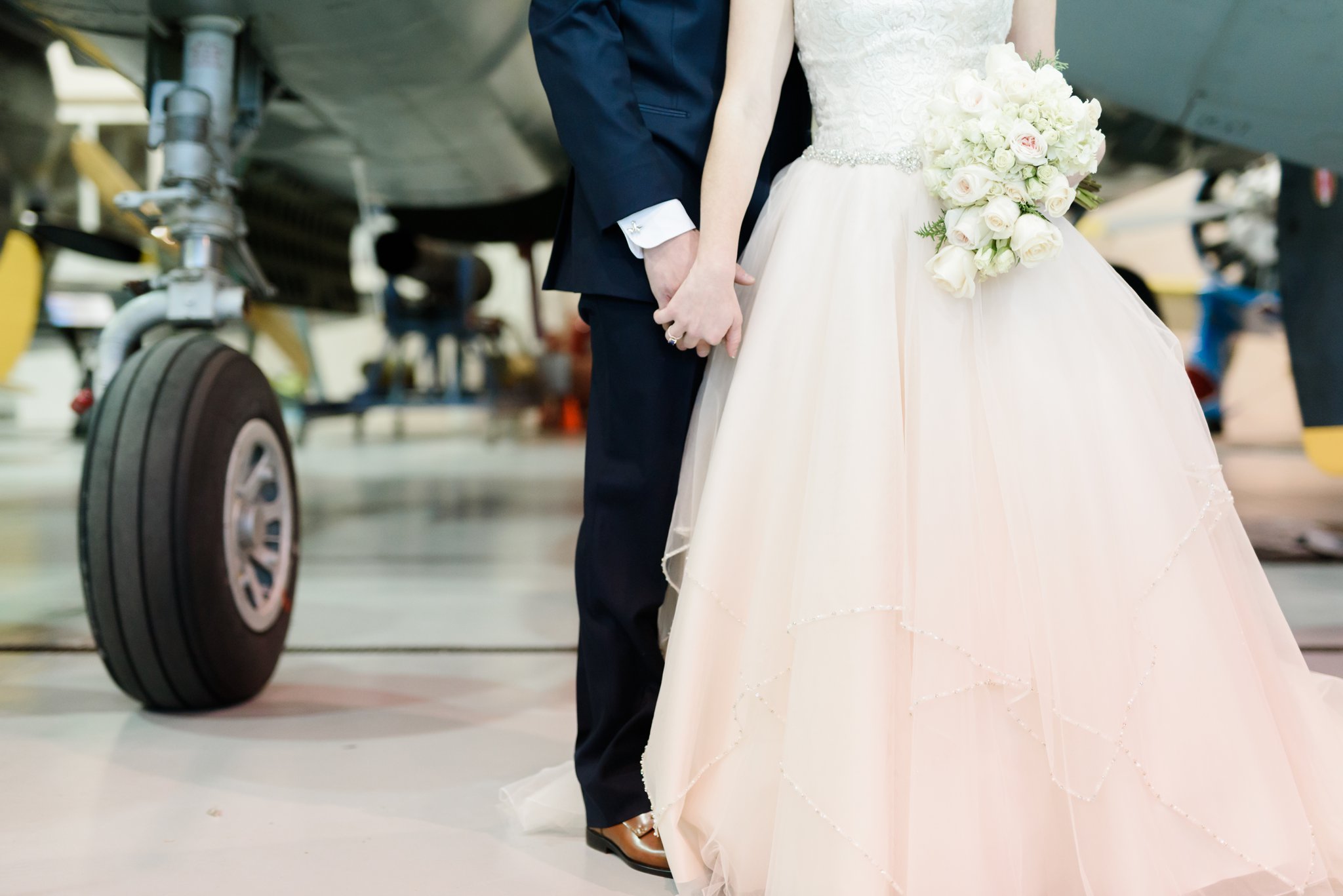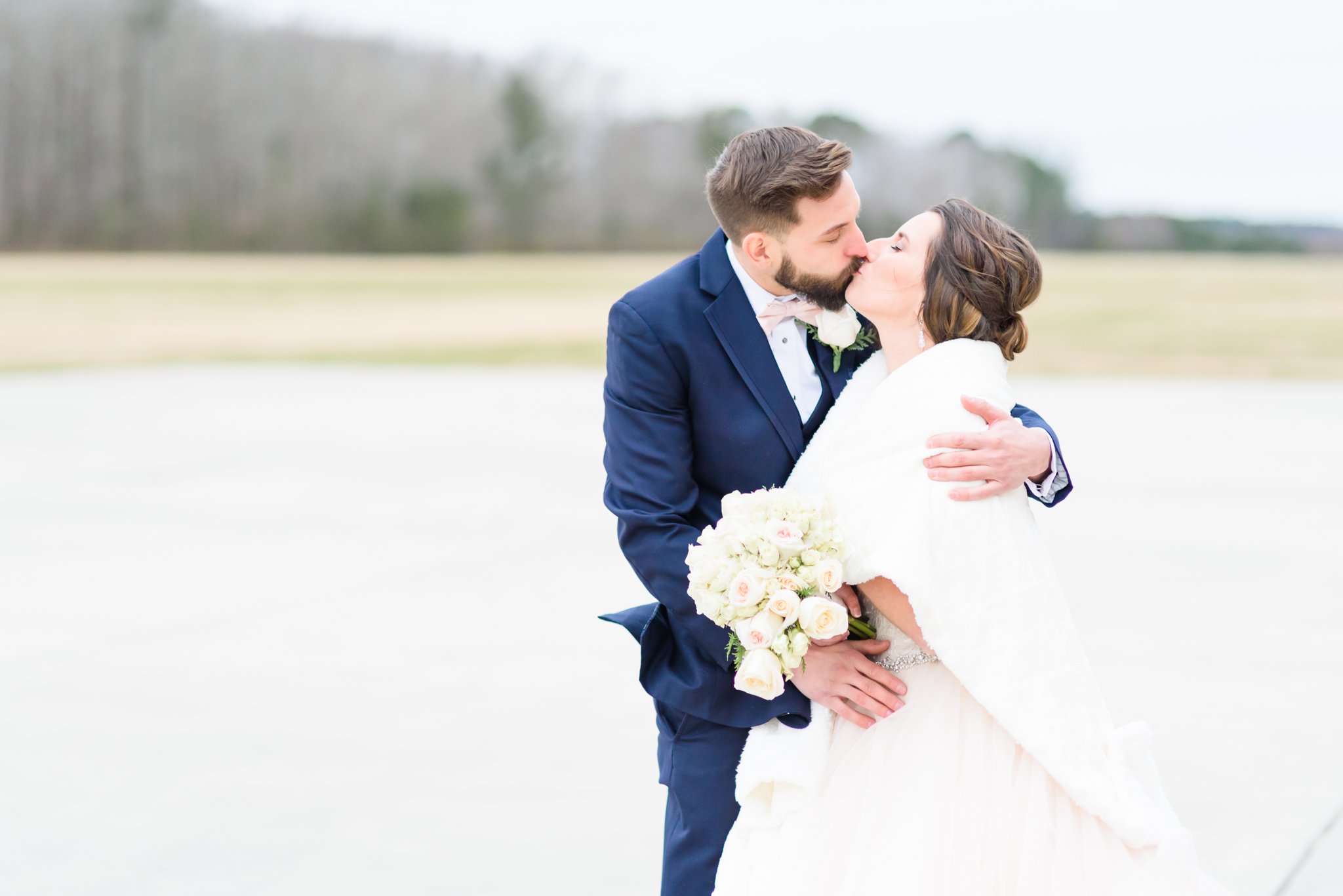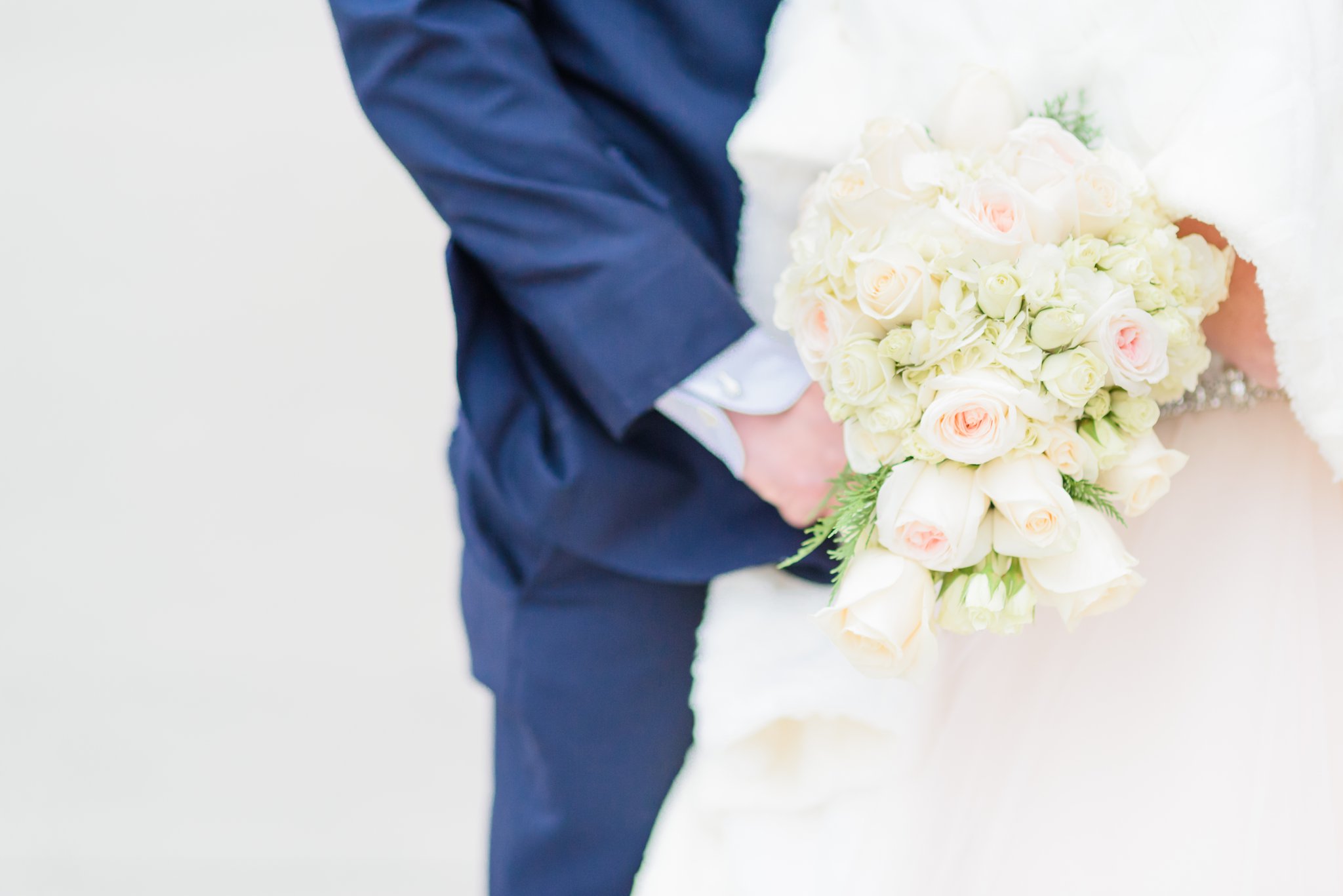 It was so cool that the Ceremony and Reception were inside an Airplane Hanger too! Definitely the perfect place for Phil and Britni to say their " I Do's. "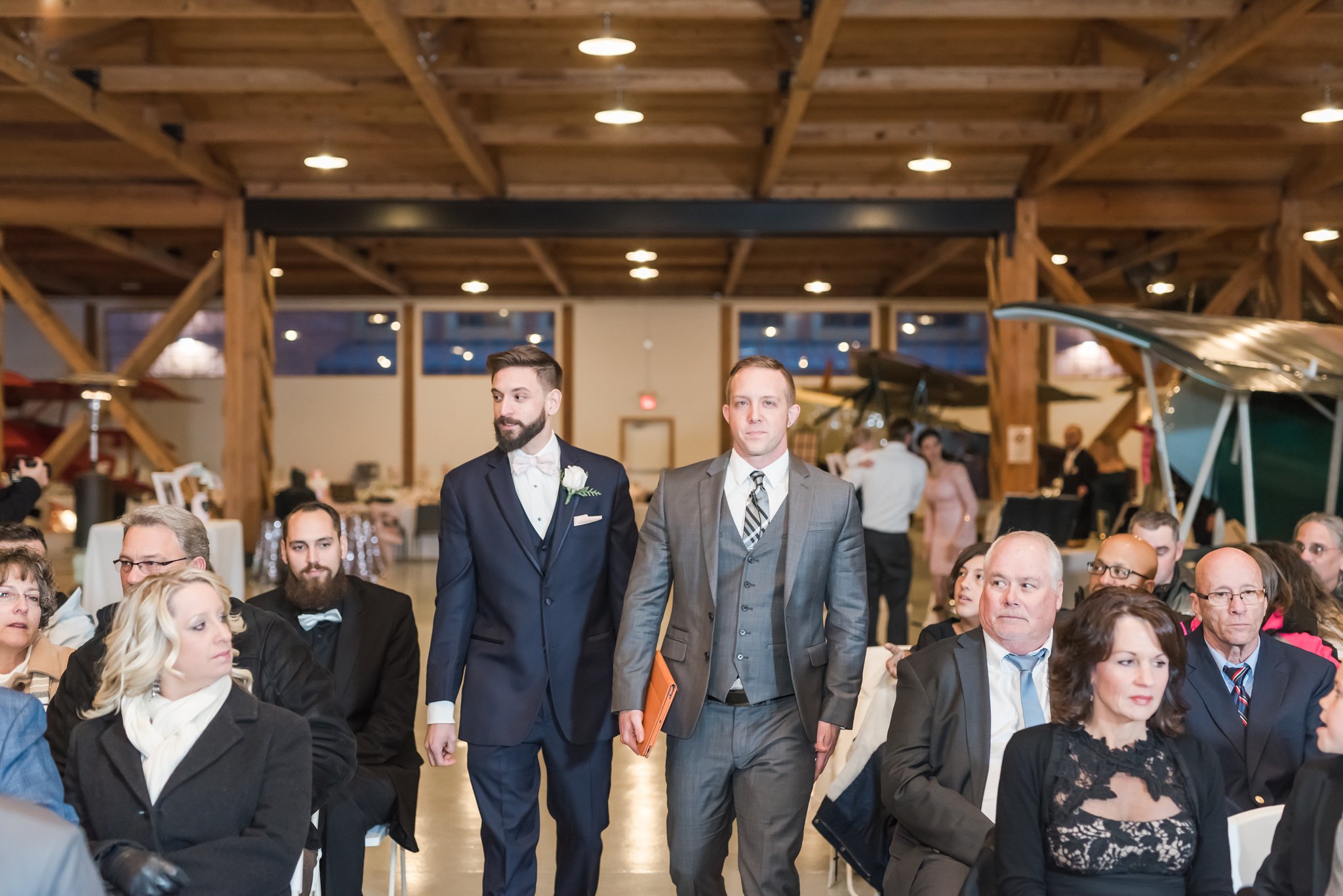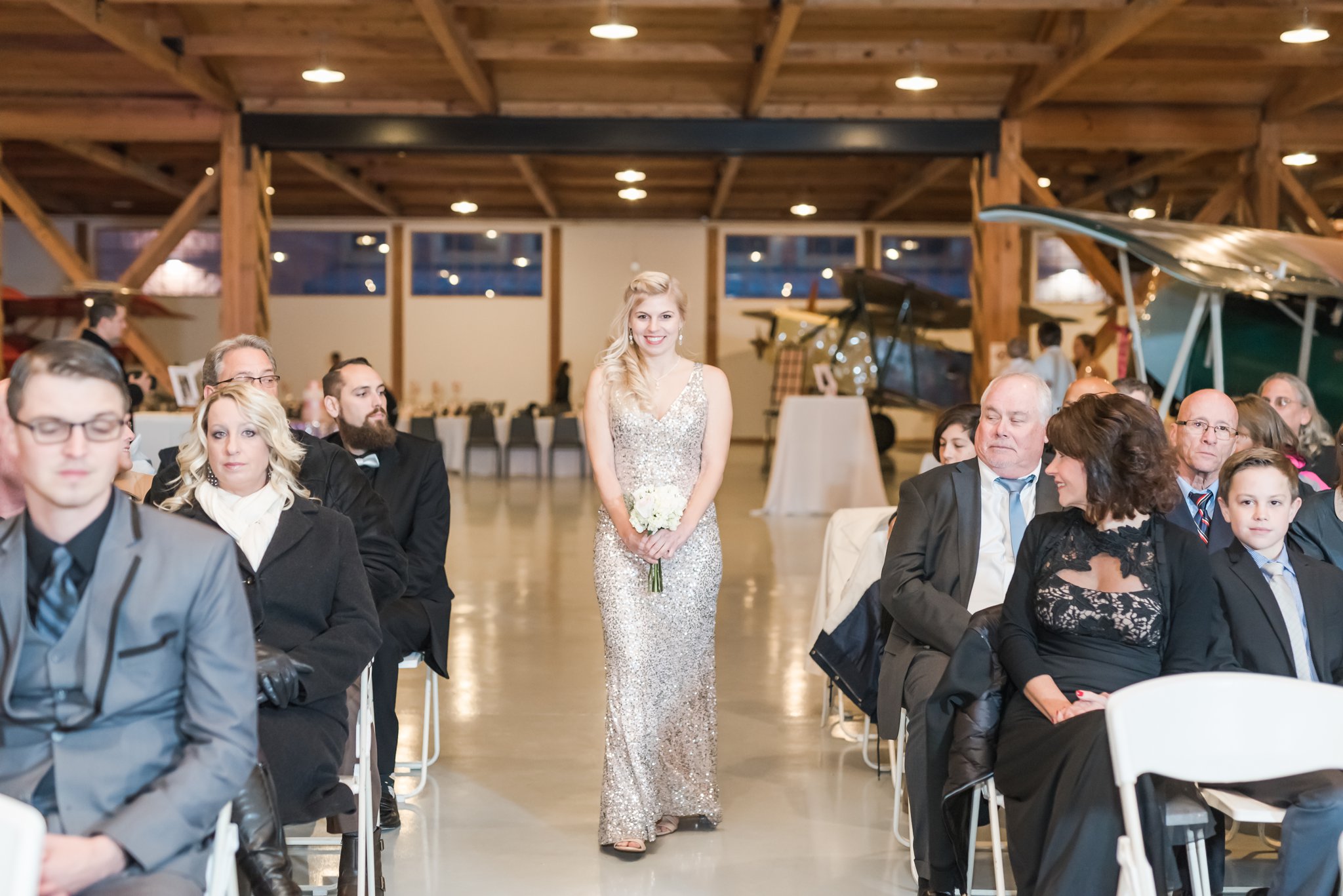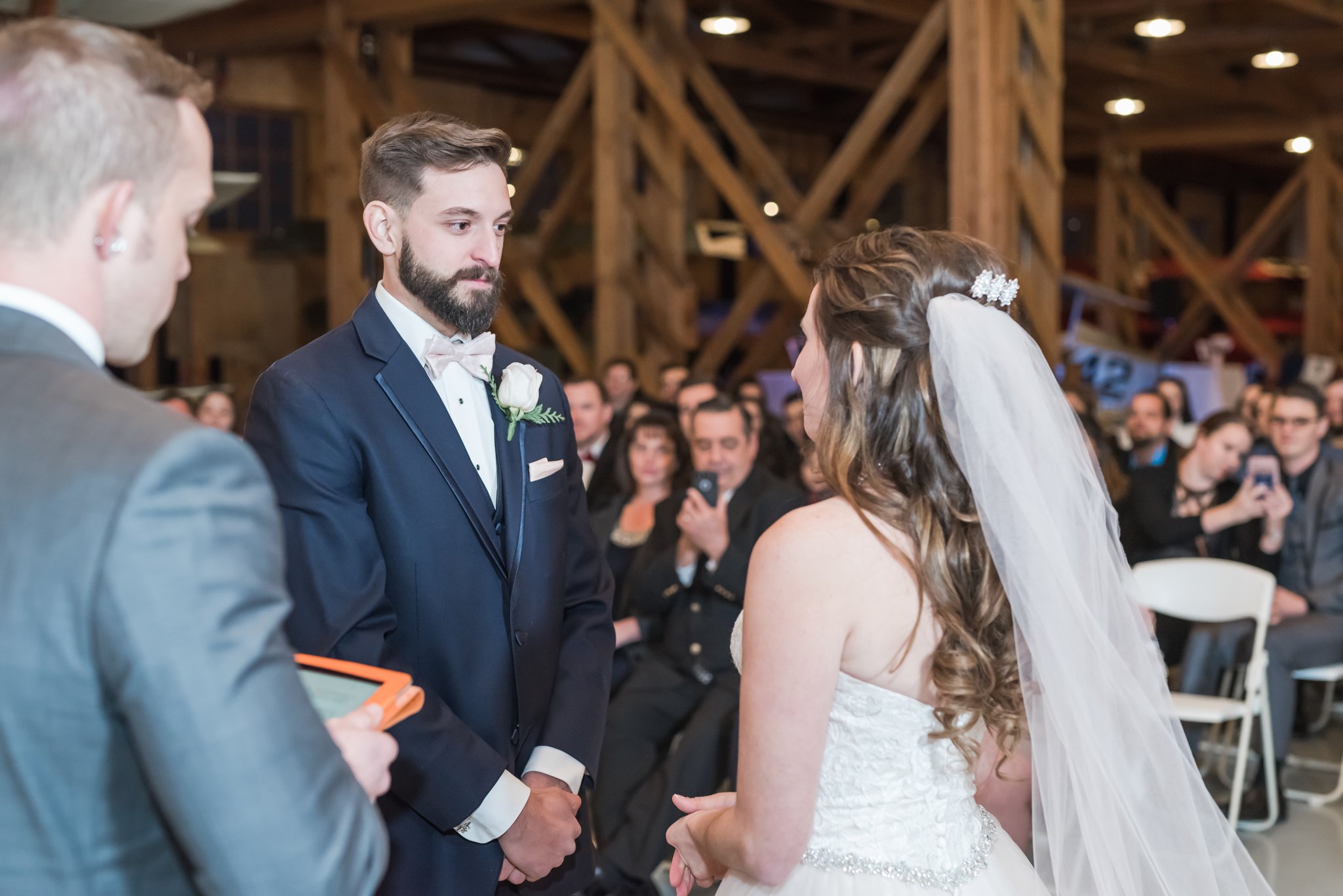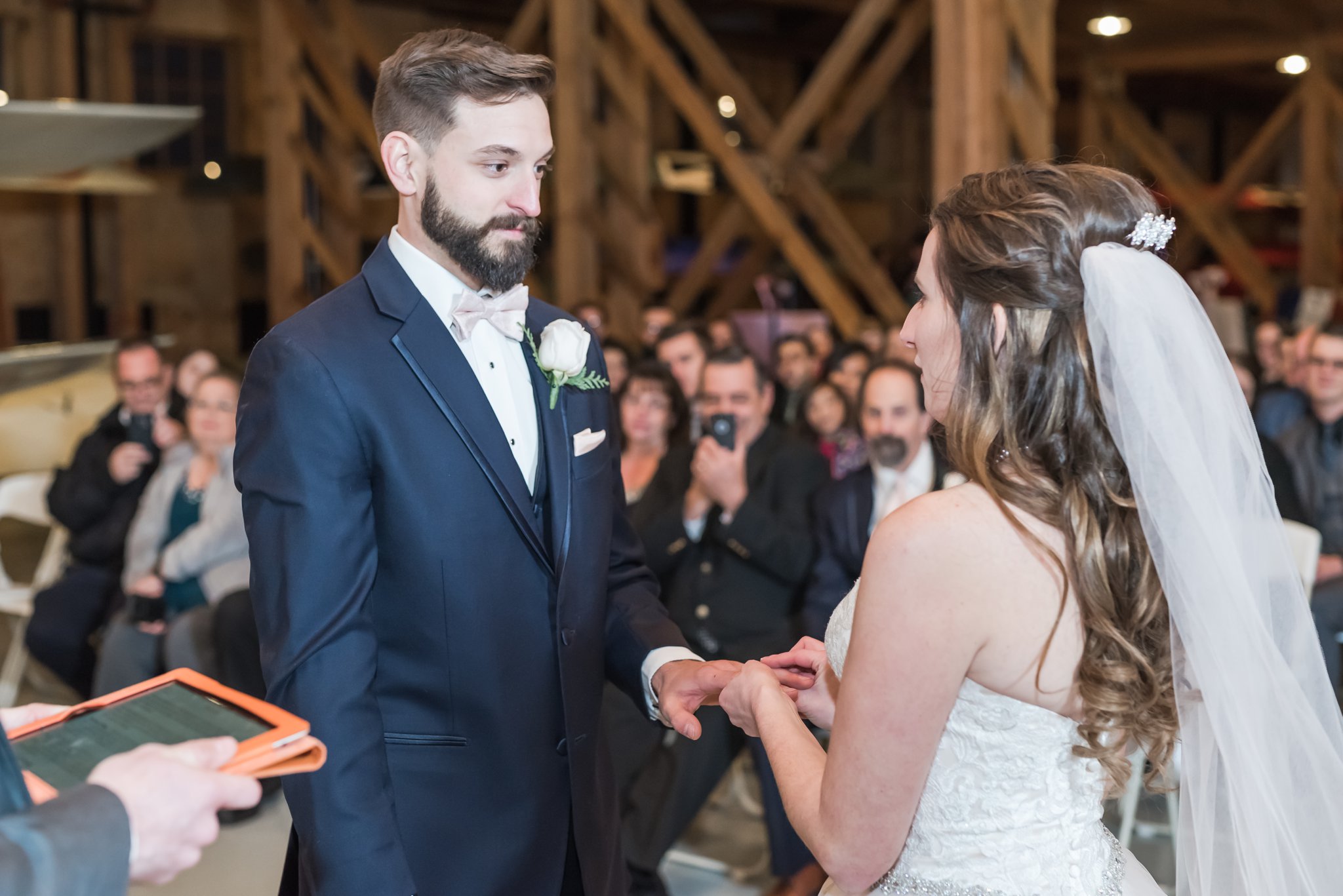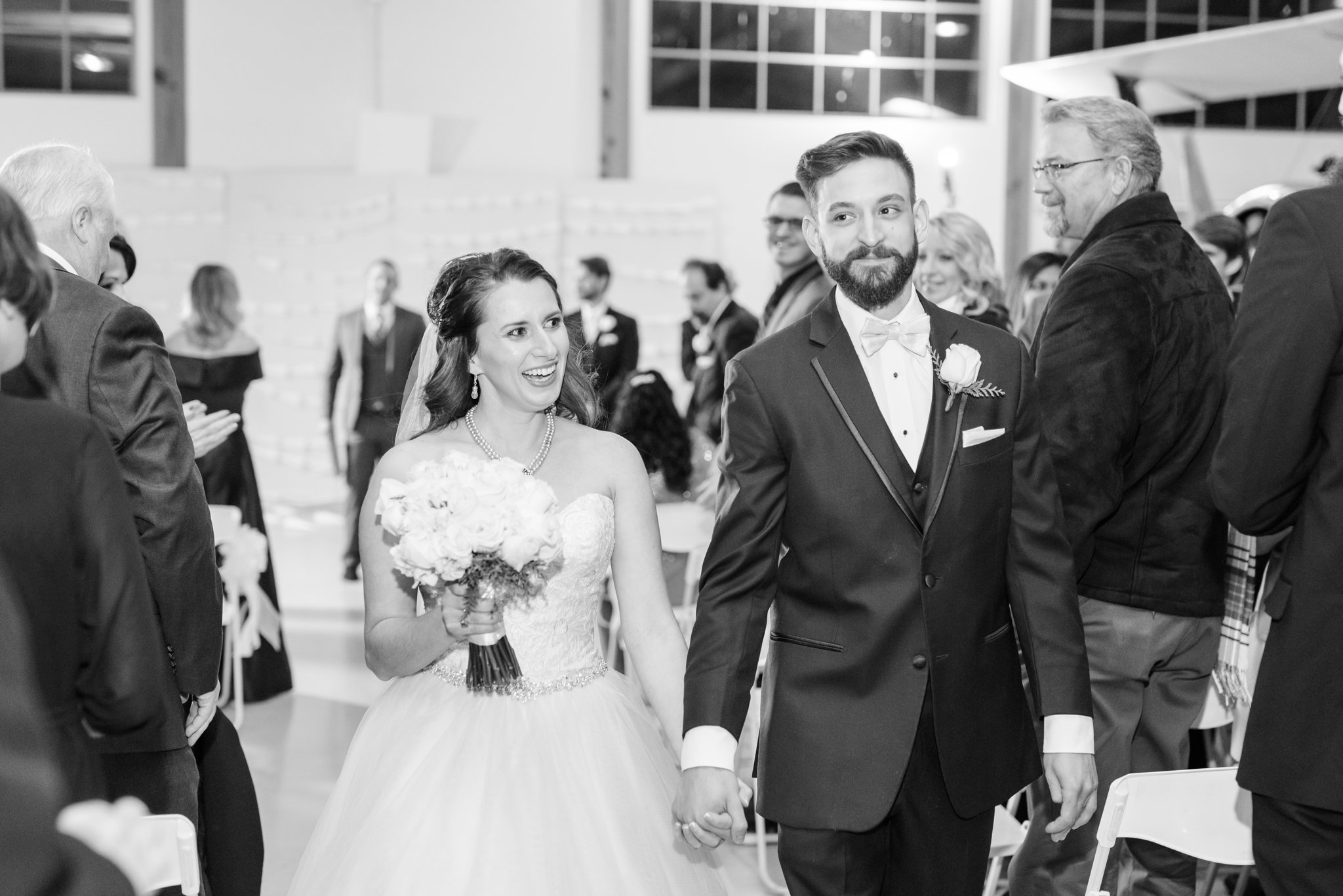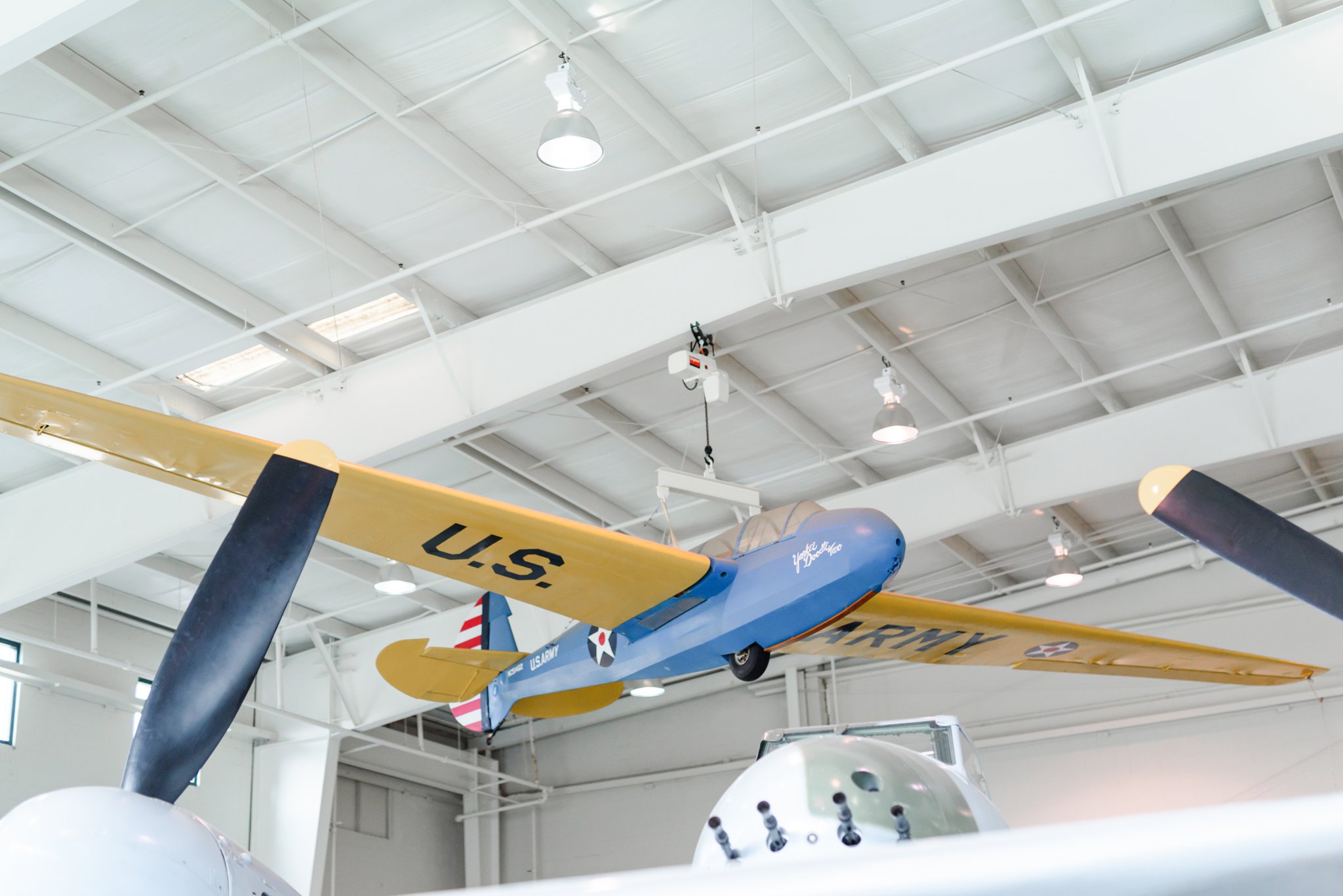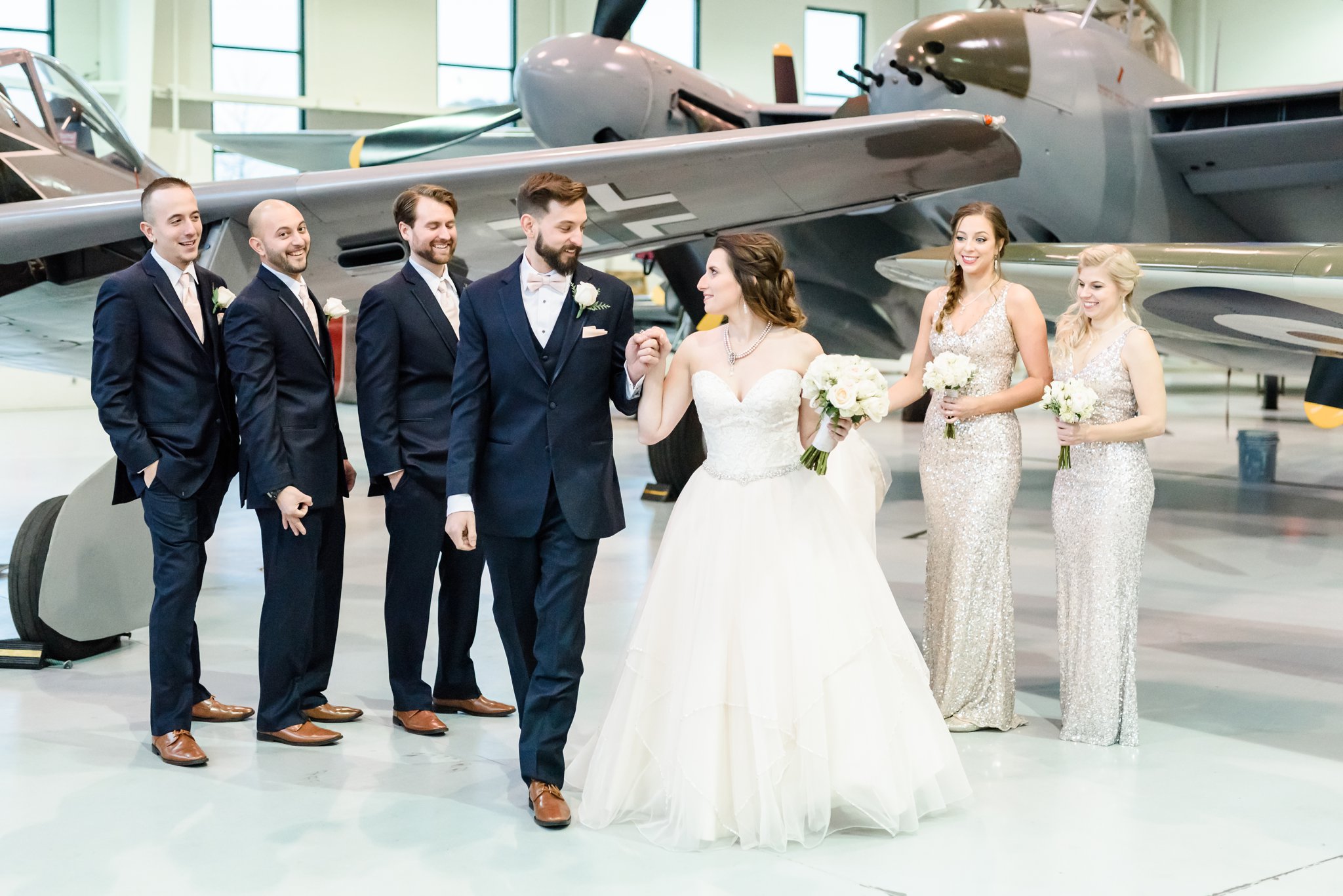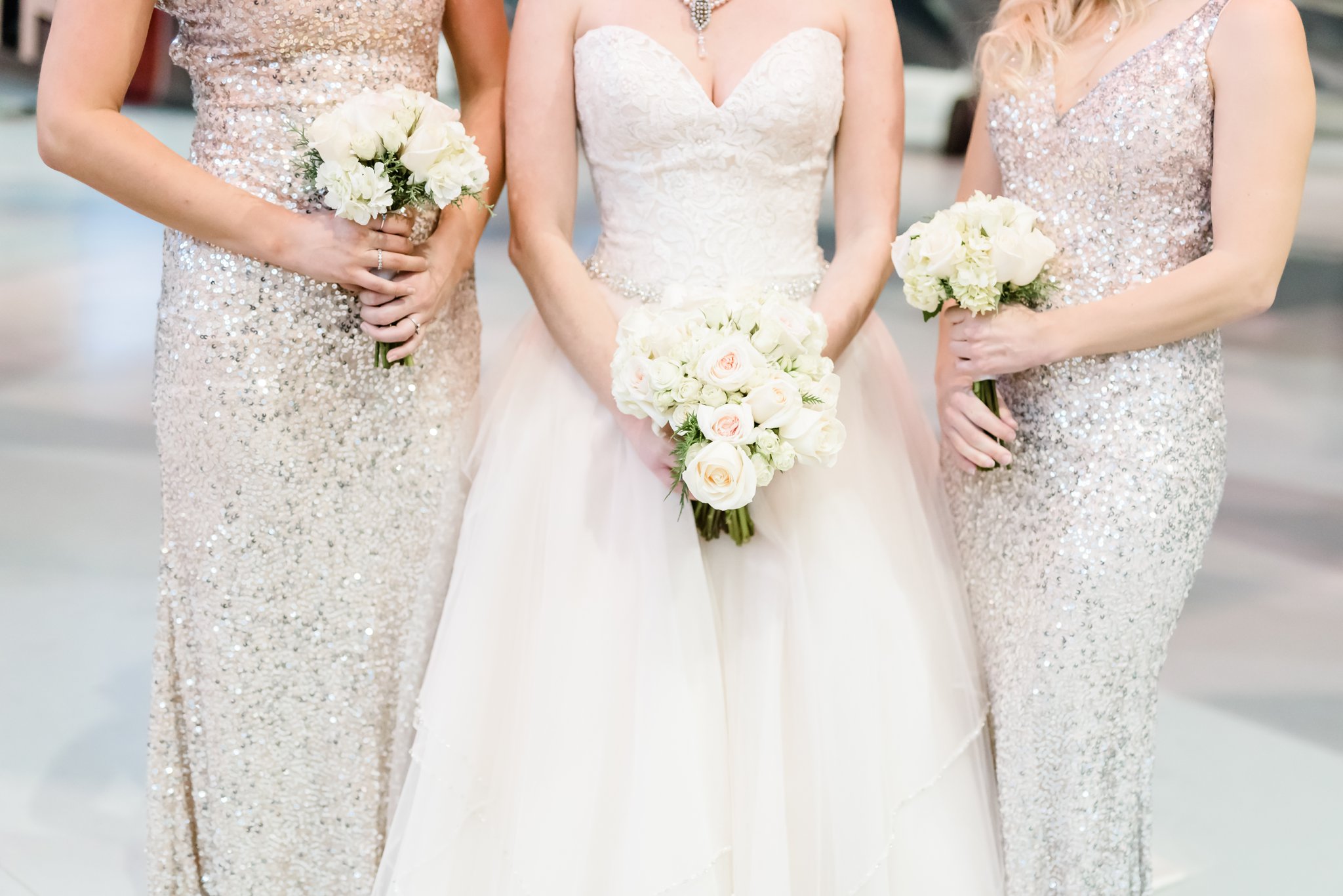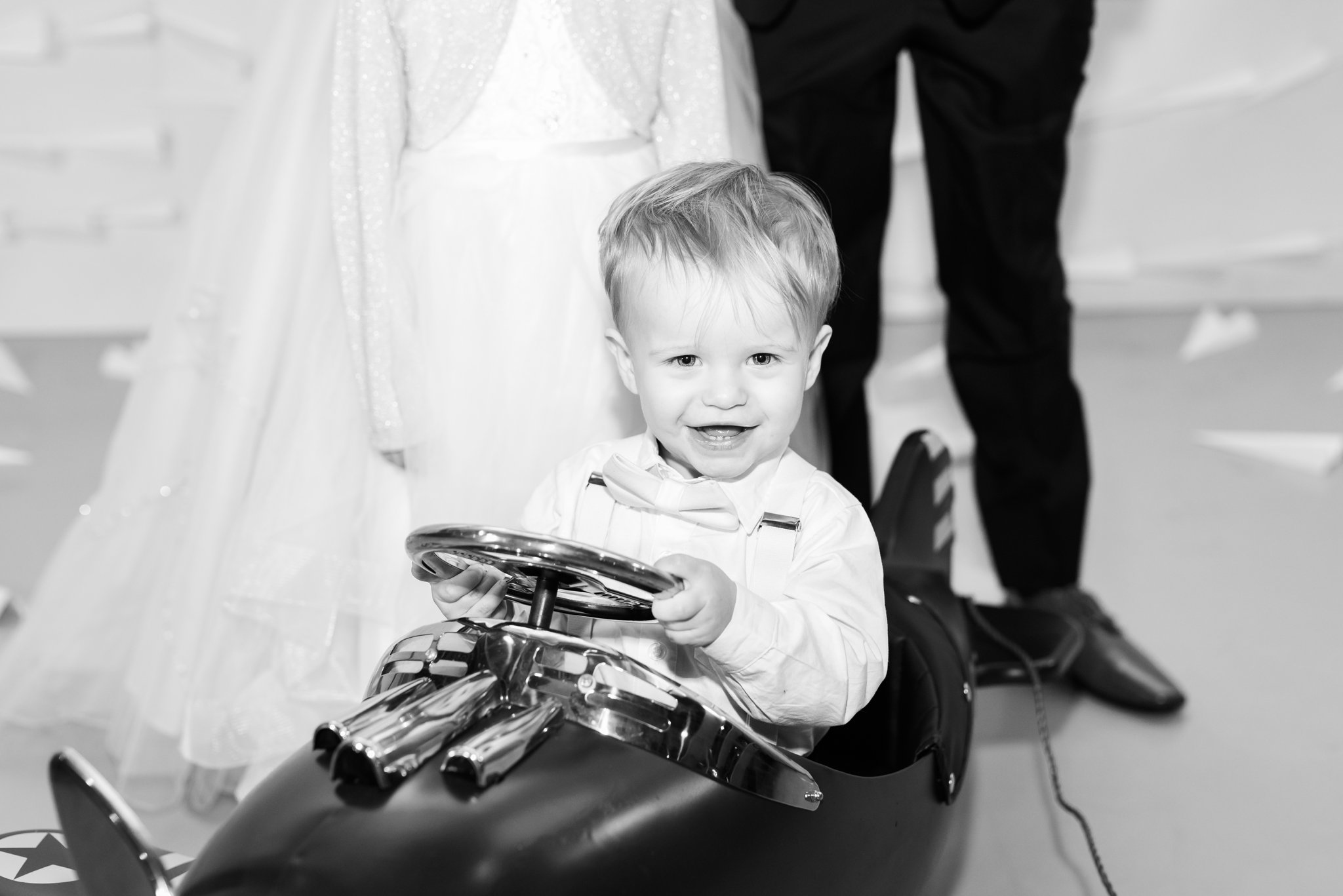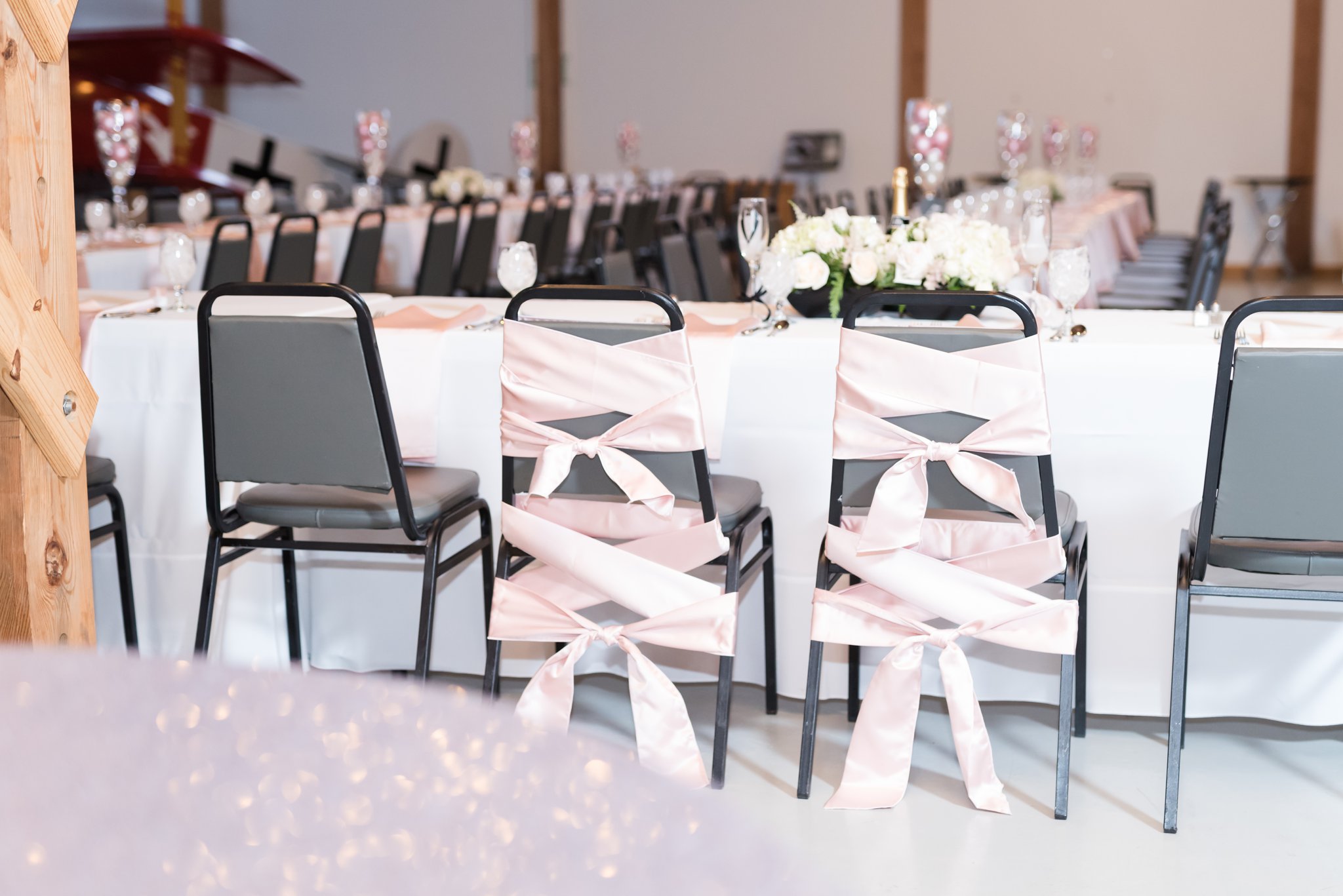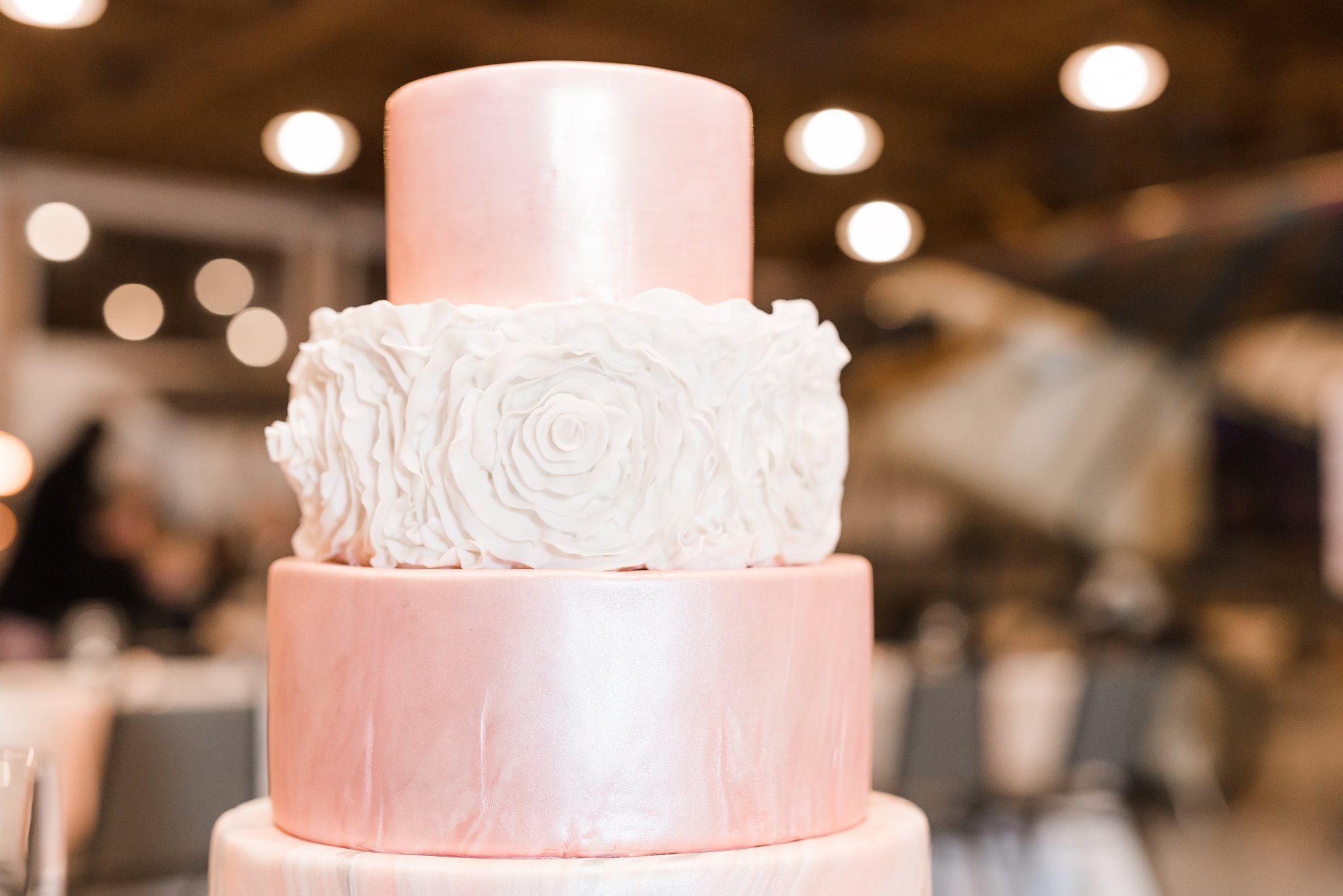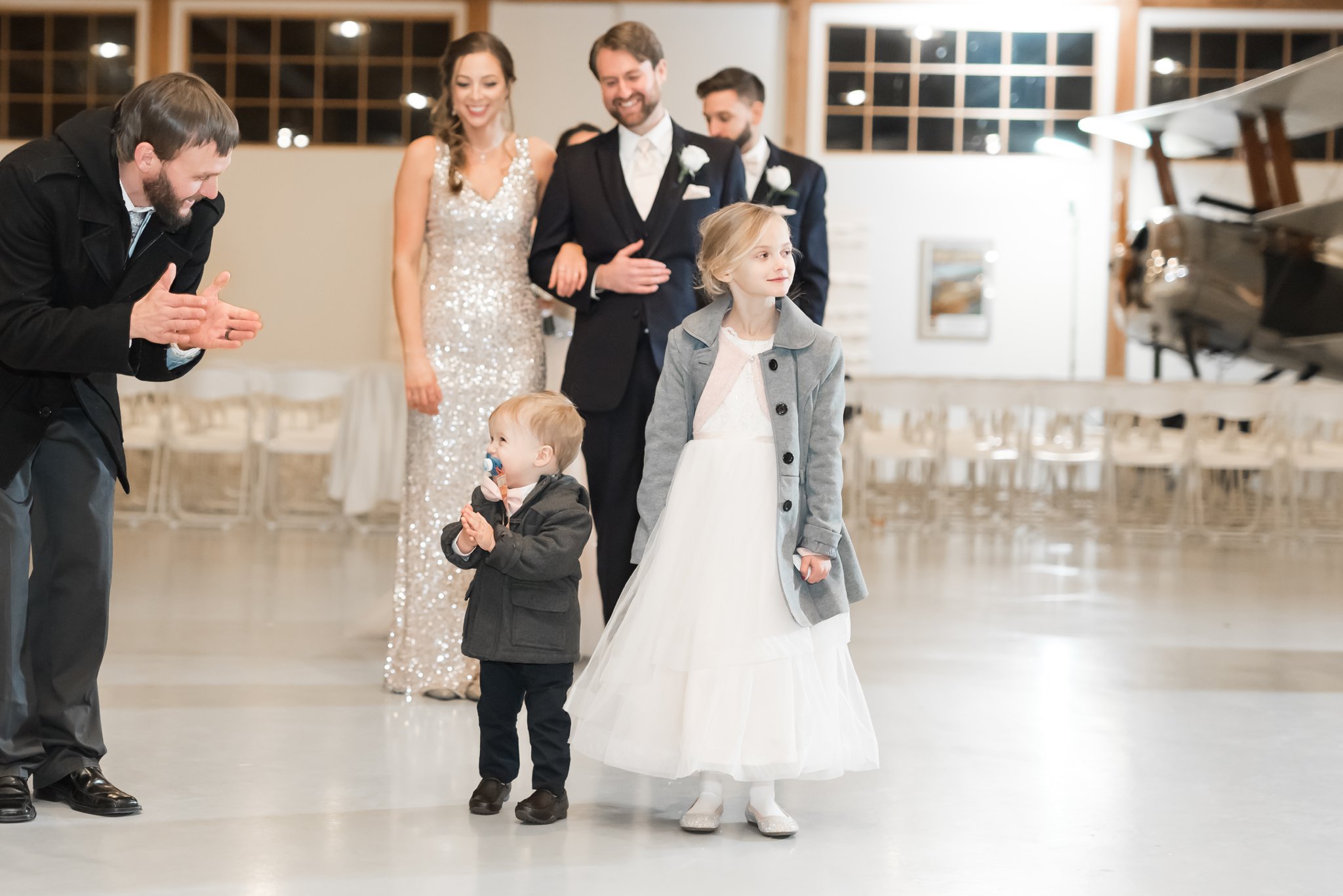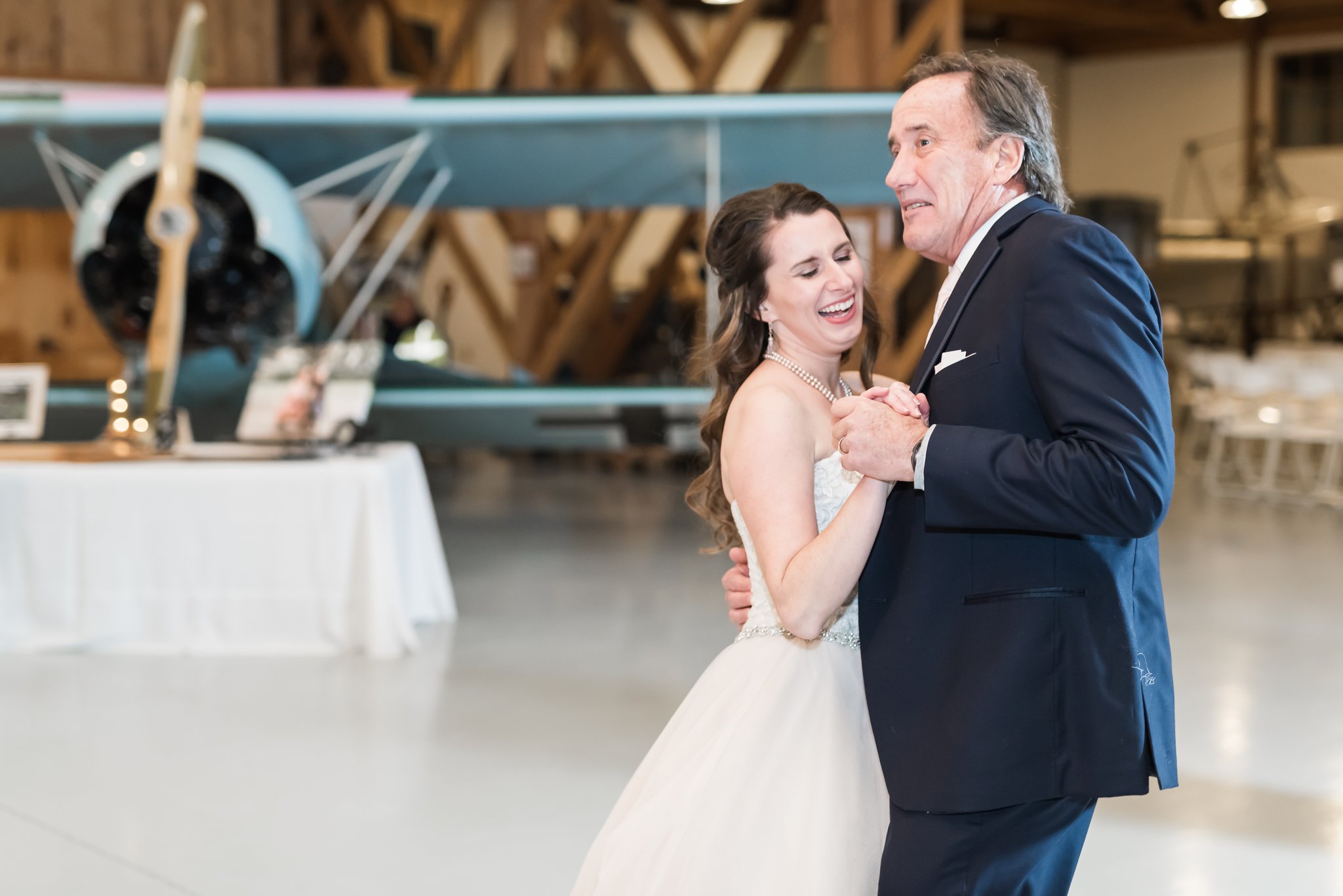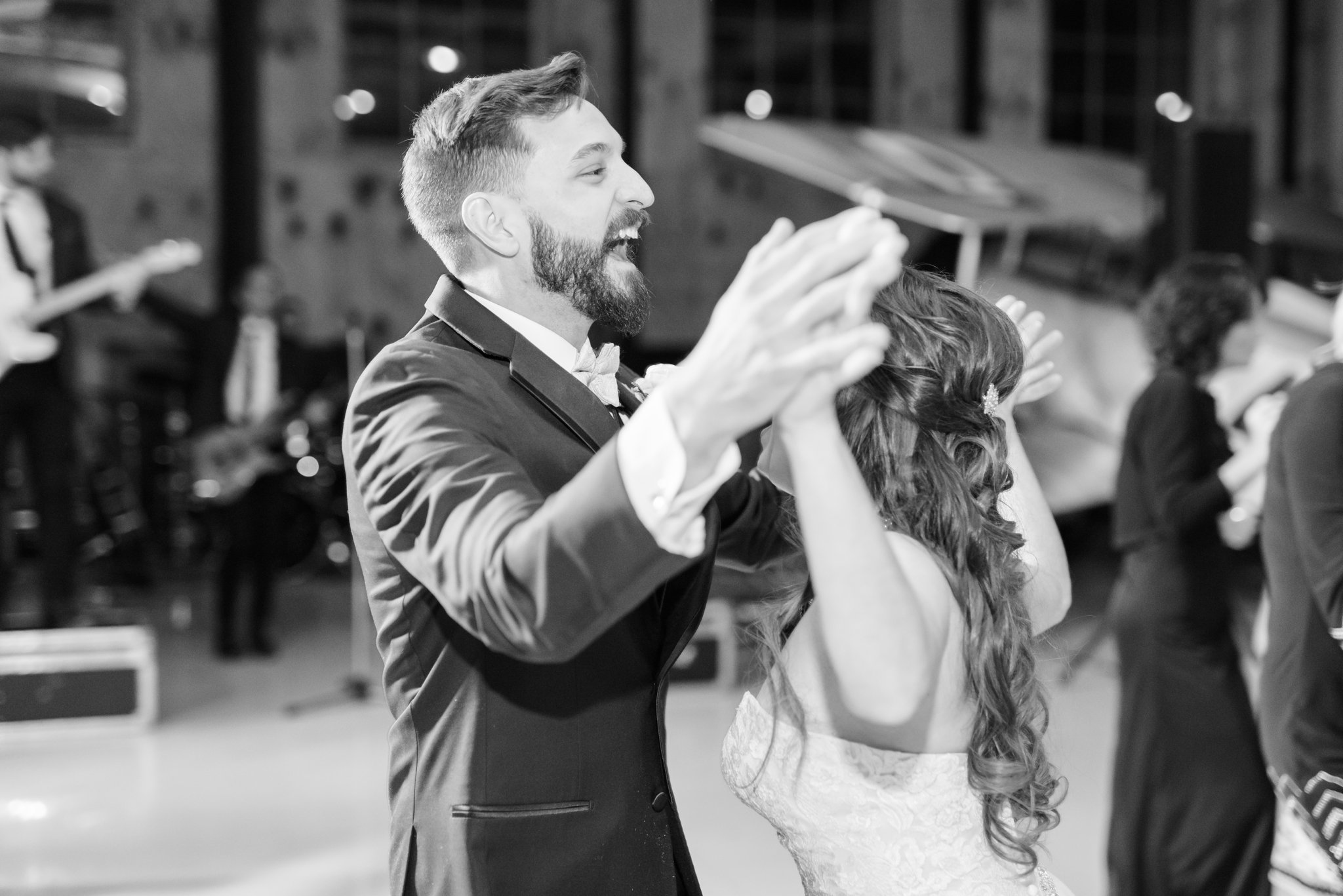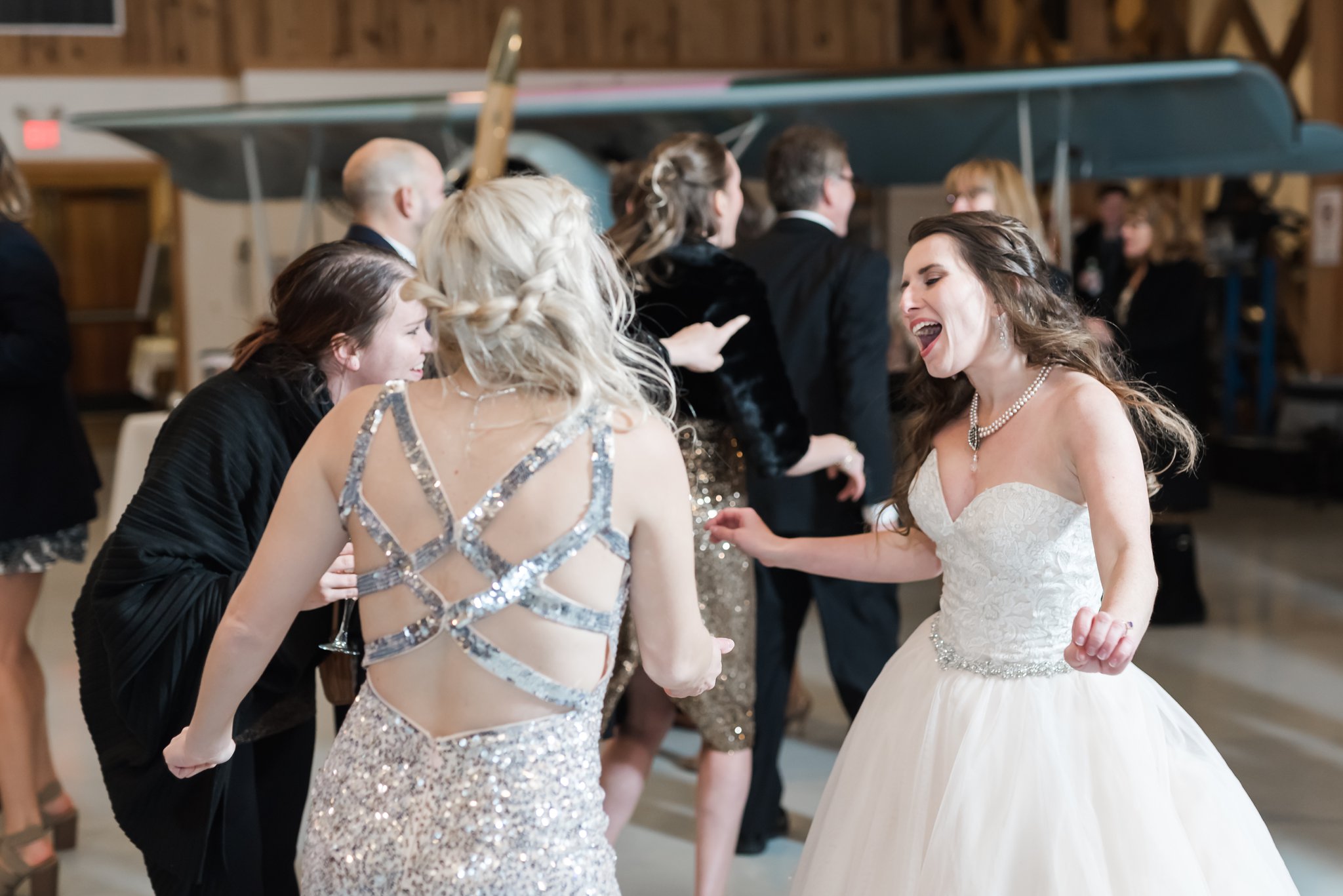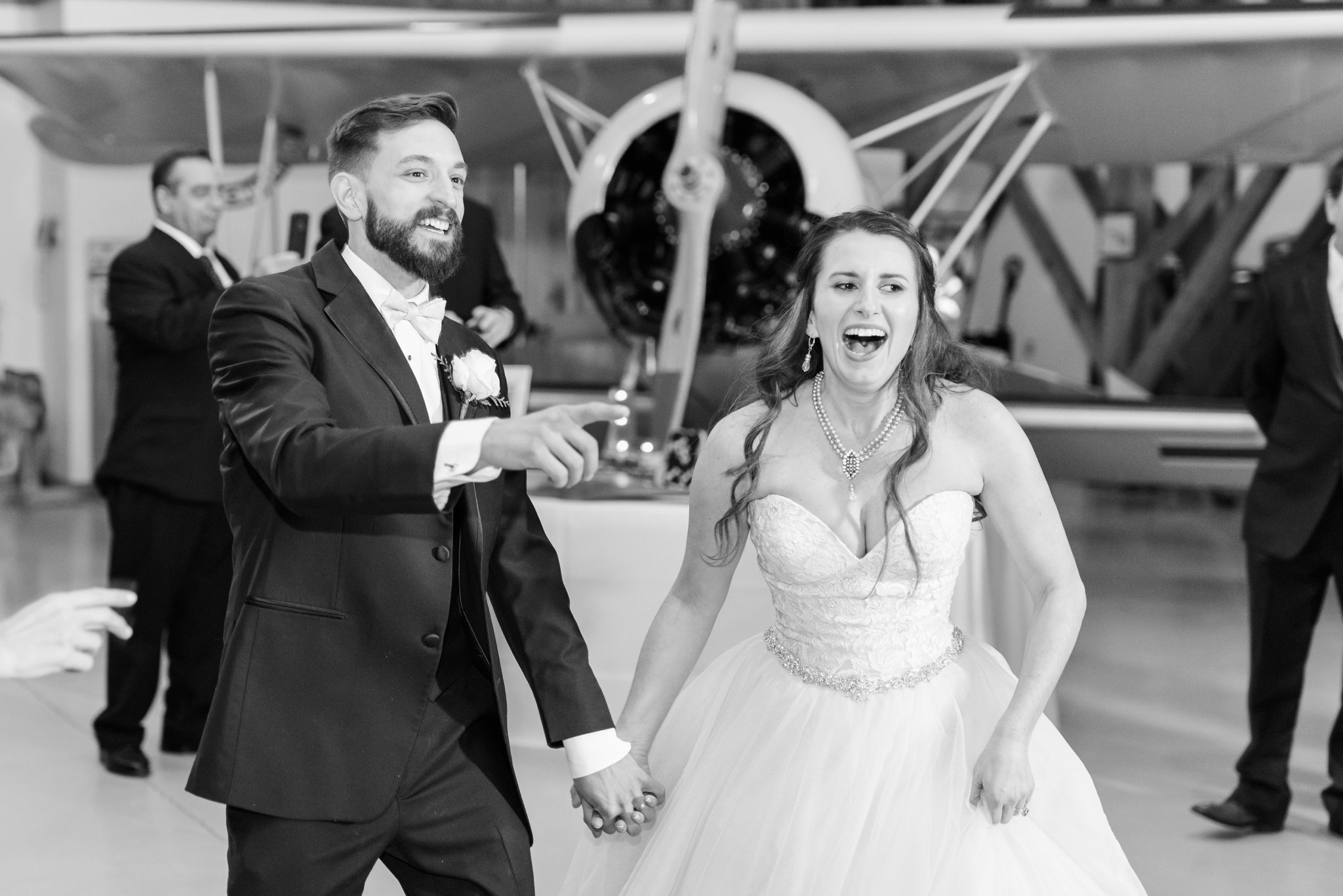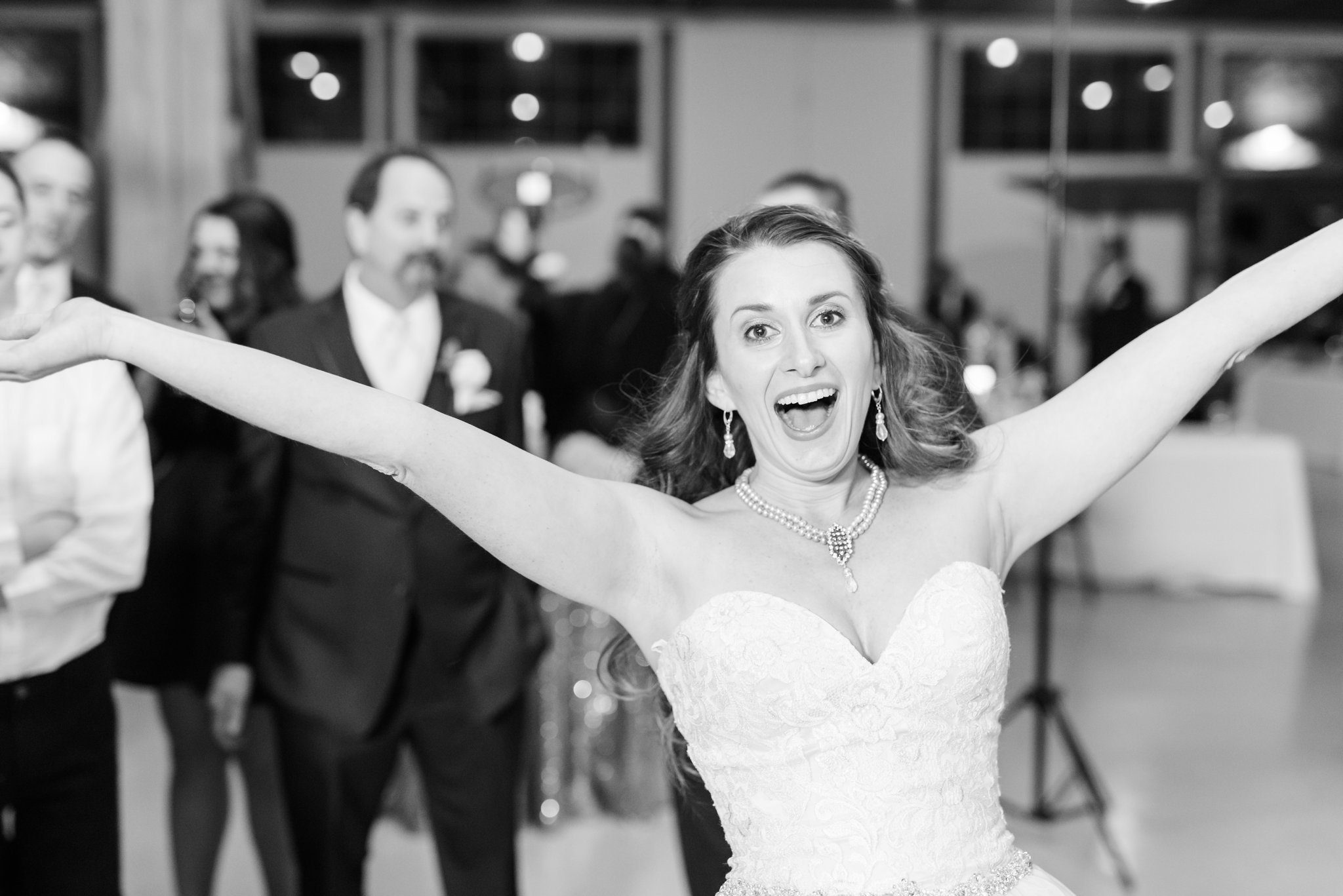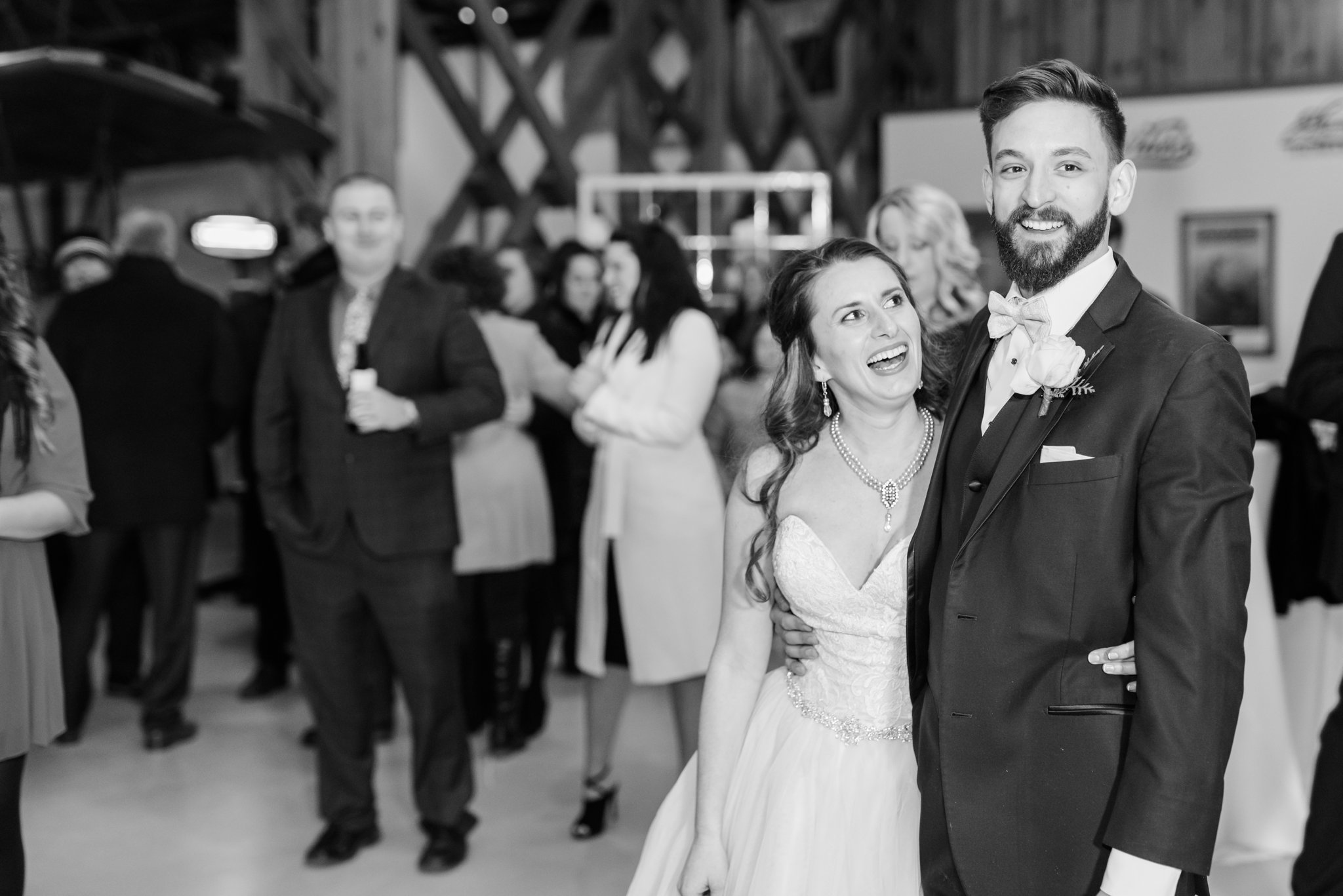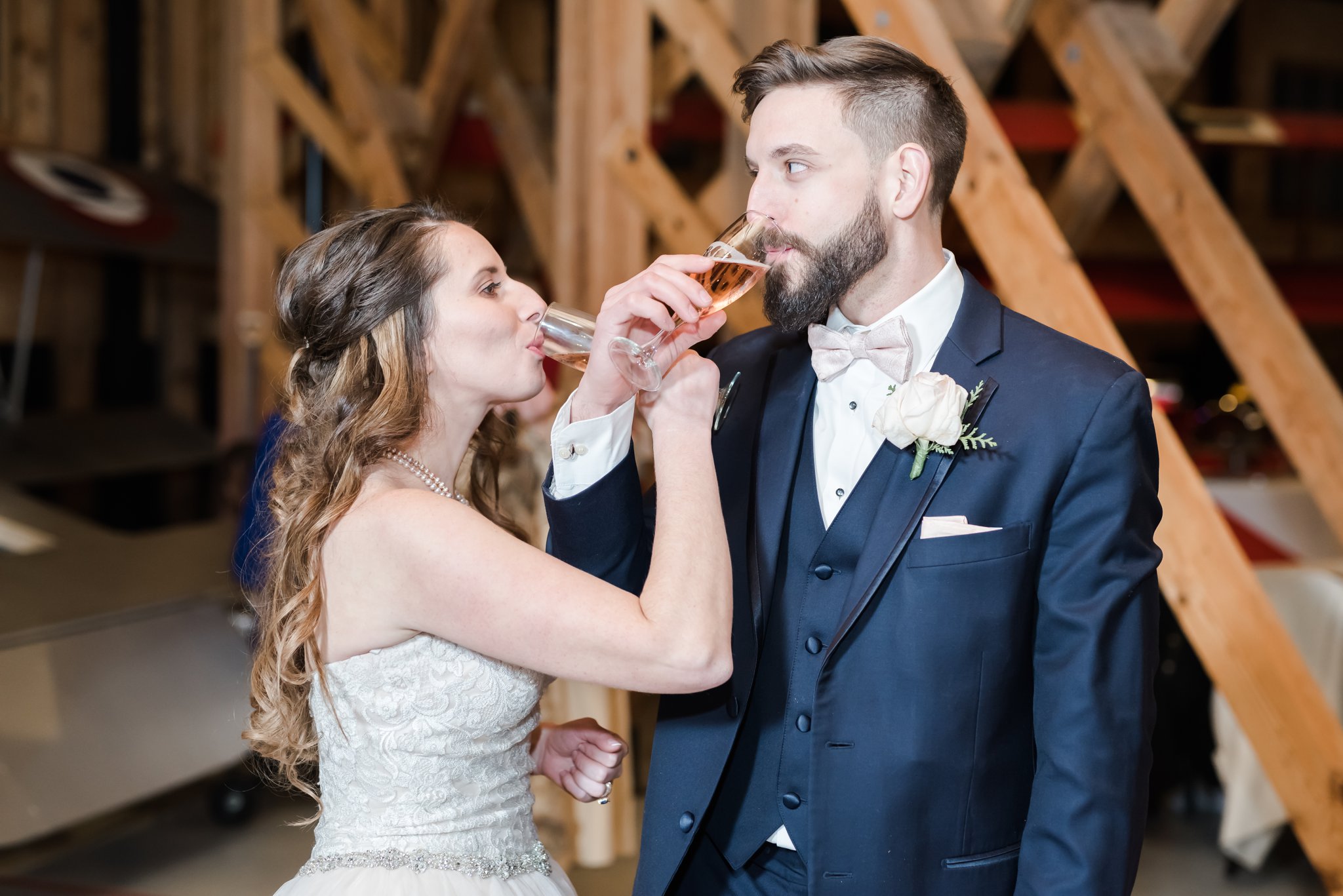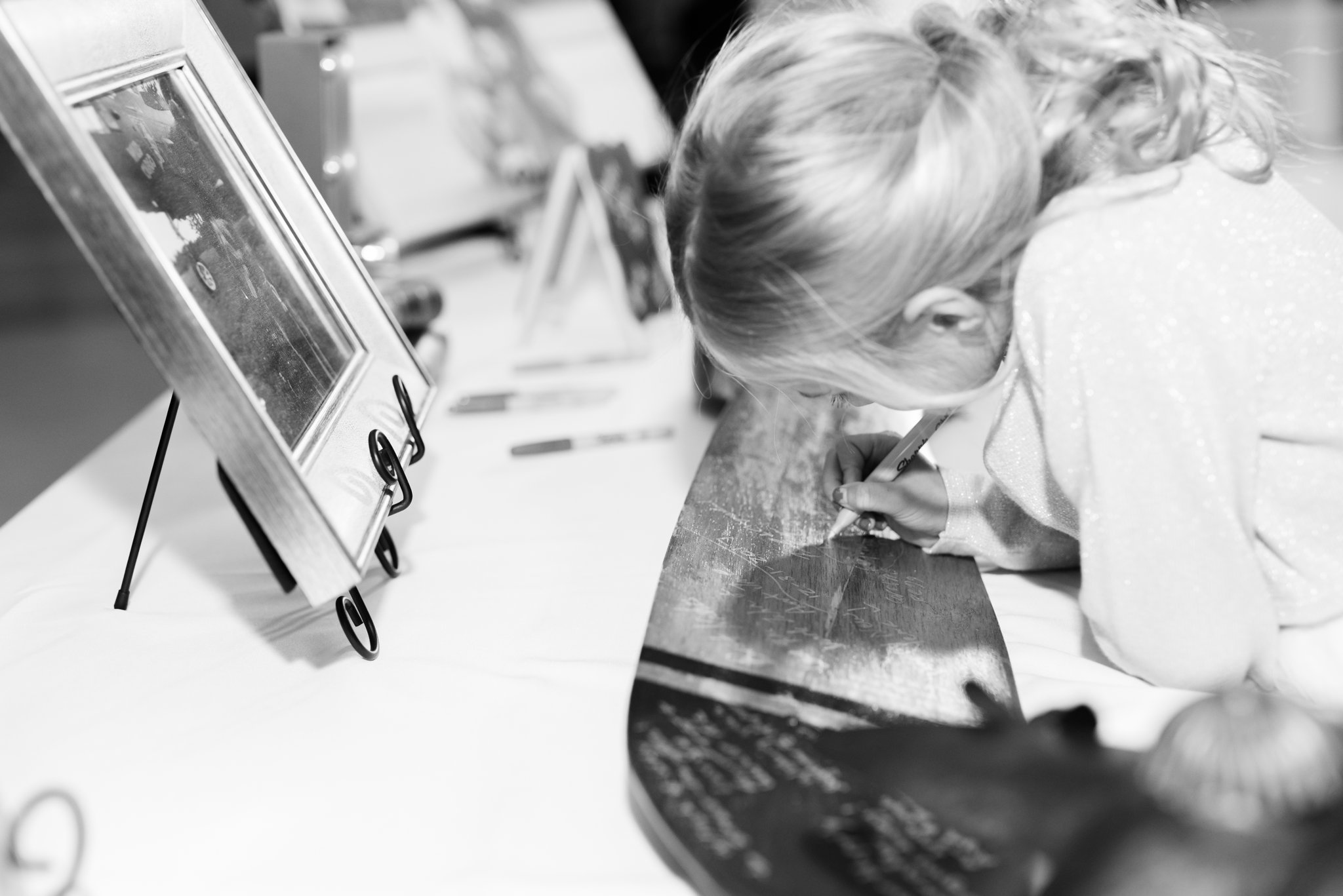 Of course paper airplanes for the PERFECT send off!!!