What a GORGEOUS wedding day Kelsey and Derek had at Bandit's Ridge! The prettiest pastels for details and florals. It was such a beautiful and unique venue. The inside reception spot with the light colored wood photographed so classic and nice. The outside little barn area where the horses stalls were was decorated so pretty, and made for a dazzling backdrop of lights for portraits! Not to mention the kindest vendors to work with at the facility. It was such a nice wedding day!
Derek and Kelsey have been together a little over 3 years. On their wedding questionnaire I loved their answers about what they each loved about one another. Derek said " she is my best friend and makes me laugh. " Kelsey said " He is so thoughtful." They both said " they love to laugh together and always have so much fun when they are together." That truly was their whole happy day So much laughter and love surrounded them from all their friends and family.
We were so blessed to be part of telling a piece of their love story. Congrats Mr. and Mrs. Troupe!!!
Thank you to all the vendors!
Venue: Bandit's Ridge
Wedding Coordinator: Brooke Engel Events
Florals: Strange's Florist
Hair and Makeup: FBJ Weddings
Brides Dress: Bridal Elegance VA
Donuts: Sugar Shack Donuts & Coffee VB
Catering: Goodrich Gourmet Catering Company
DJ: Fantasia Sound Disc Jockeys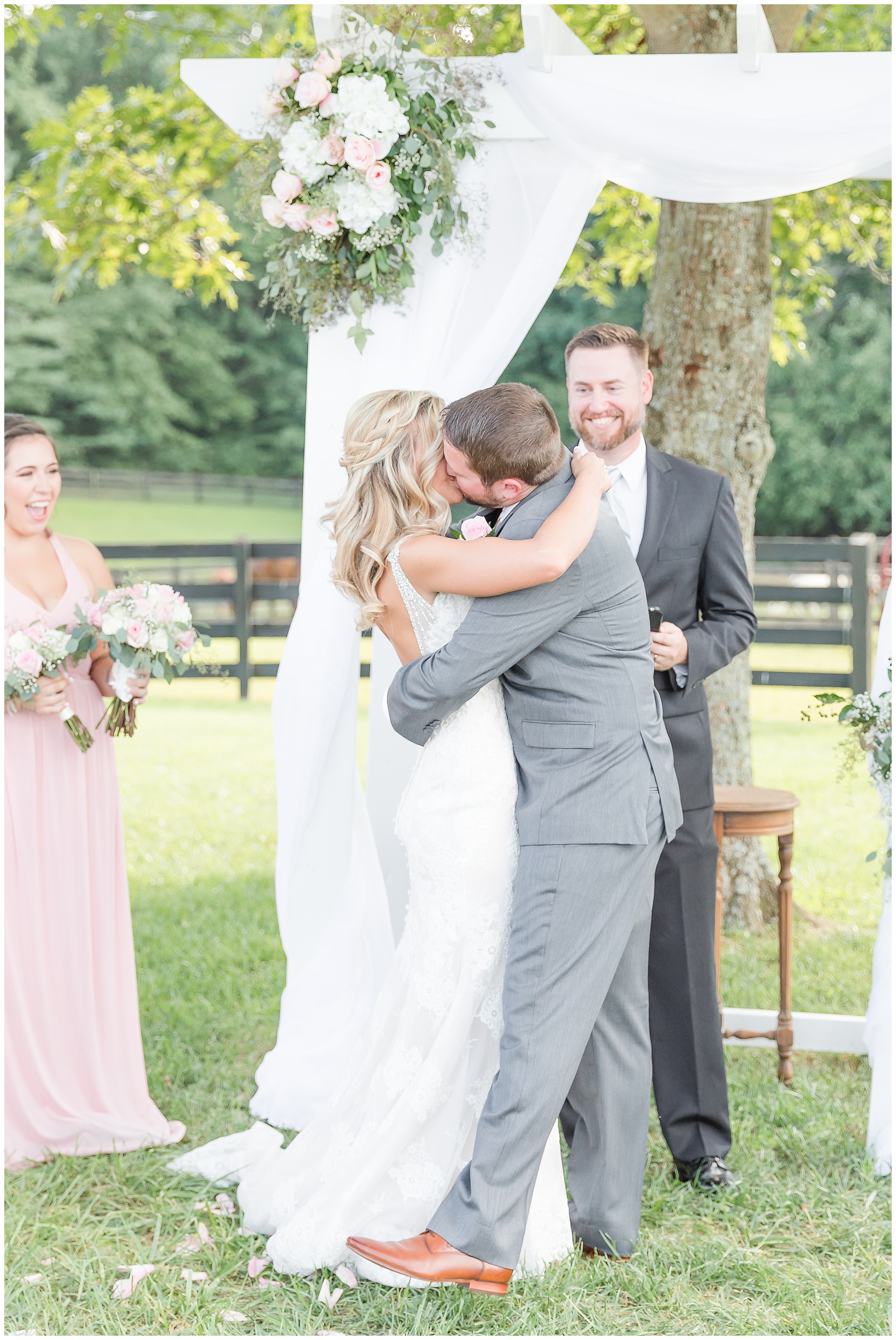 Derek and Kelsey took part of the old tradition of burying the bourbon for your wedding day. It is said if you bury a bottle of bourbon before your wedding day at the venue it will not rain that day. Well it was a GORGEOUS day that is for sure!
Derek insisted Hunter share a glass with them as they celebrated with their loved ones! Hunter's favorite bourbon is Woodford so he certainly was happy to do so ha ha! :)